In-Game Open Ceremony Event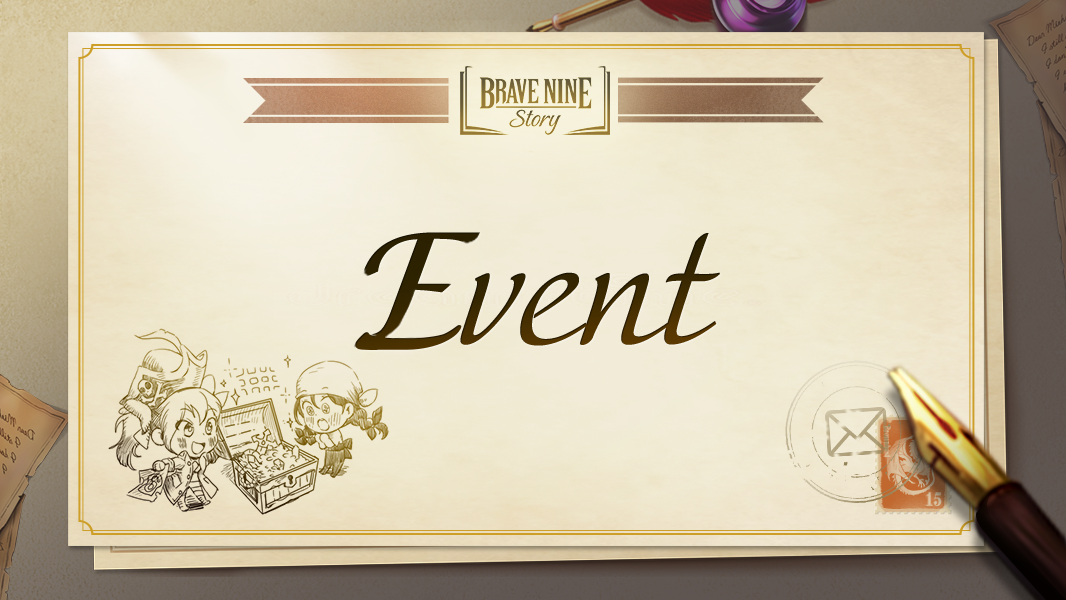 Visual Novel RPG that keeps you up all night, 'BraveNine Story'
Hello. This is GM Lydia.
Here is a guide on in-game event and packages.
Please refer to the information below for details.
(Some of the screenshots on this post are in Korean currency. Please refer to the table for $ currency. Thank you for your understanding.)
Arines's Book Club
"Welcome to Arines's Book Club! Let's go to the first page! Heh heh♥"
Join Arines's Book Club and receive various rewards and bonuses!
- Obtain Arines's School Uniform Costume by joining Arines's Book Club!
- Get 1000 diamonds immediately upon purchase.
- 30 Day Bonus - Daily Rewards:
1. Diamond*100
2. Gold*50,000
3. Sweep Ticket*10
- X3 Battle Speed & Sweep x 50 MAX
- Price: $ 6.99 USD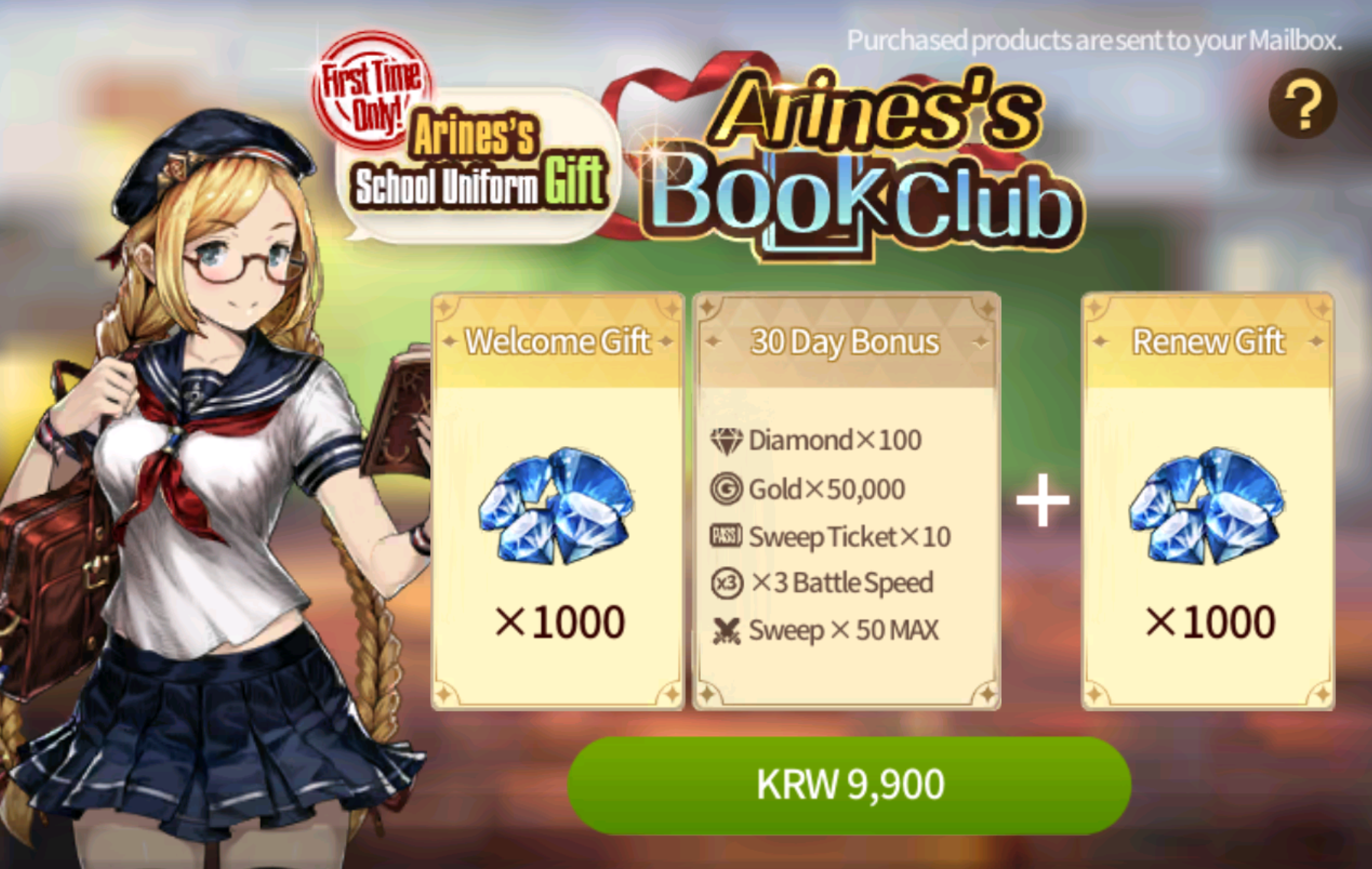 Event
Event 1 – Launch Event Start Dash
Nov. 29 - Dec. 31 Receive up to 10,000 Diamonds for Daily Check-in.
Event participants: Nov. 29th - Dec. 31st Newly registered users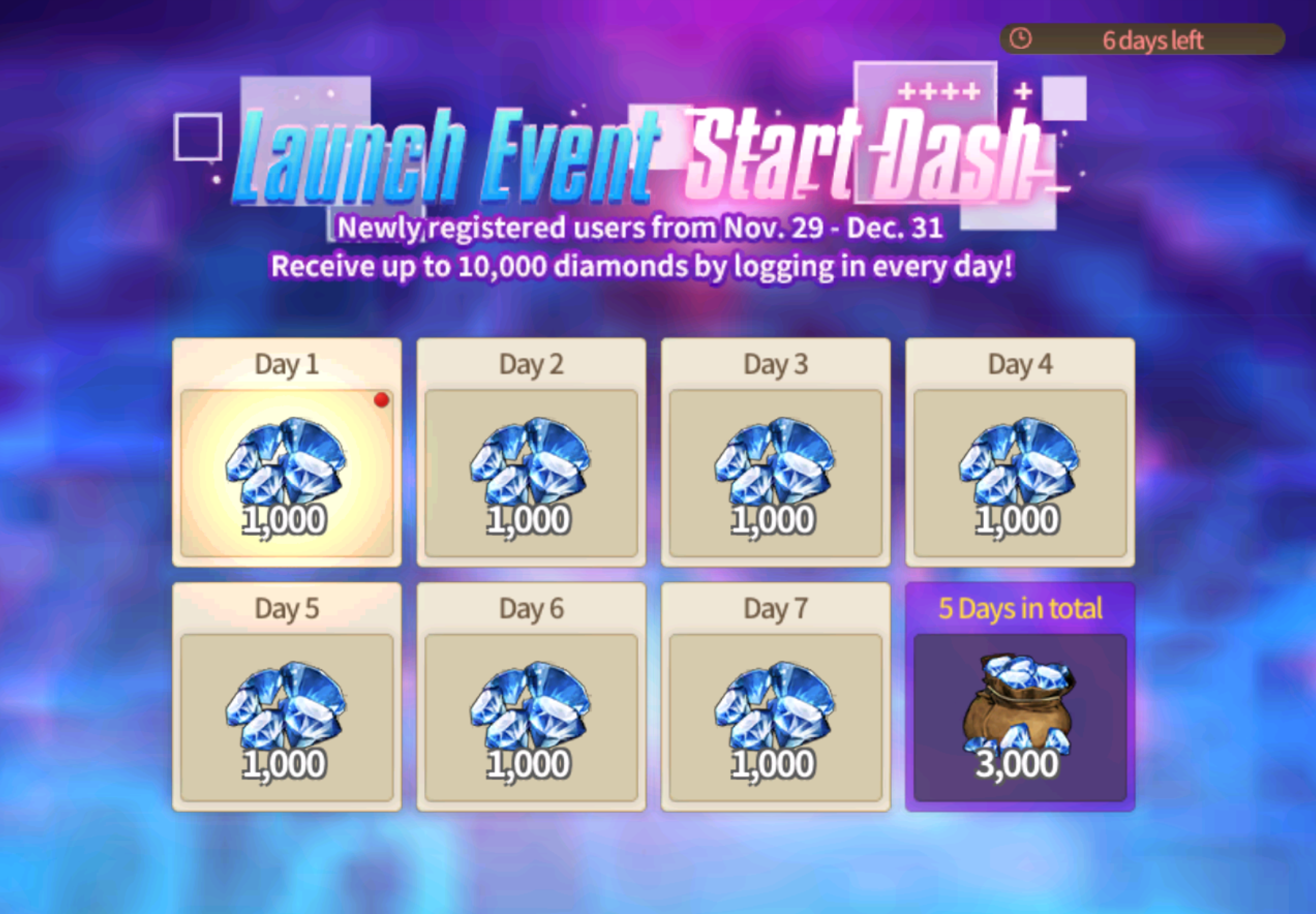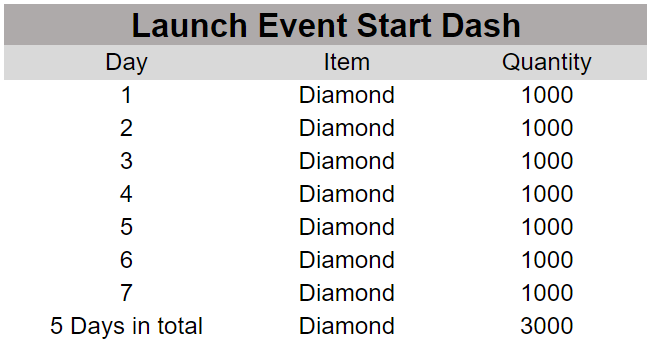 Event 2 – Elin's Check-in
Check in all 7 Days and receive rewards!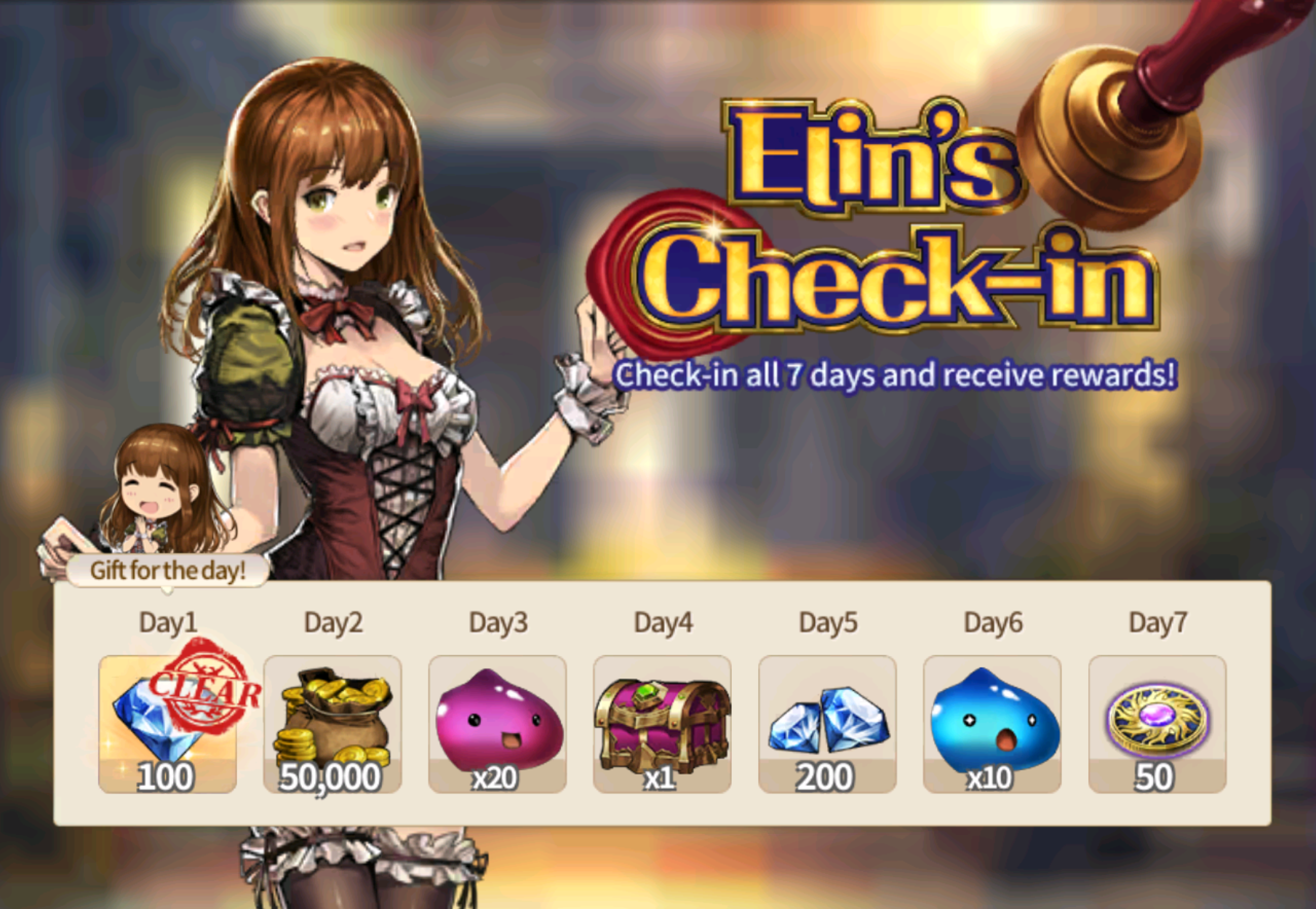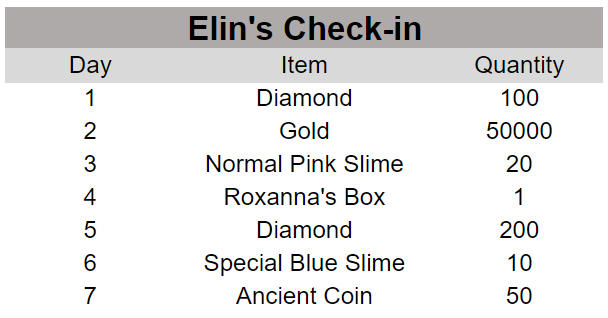 Event 3 – First Purchase Reward
Make purchase of any product within 30 days of signing up and receive Elin Uniform Costume!
Event Period: Within 30 days of signing up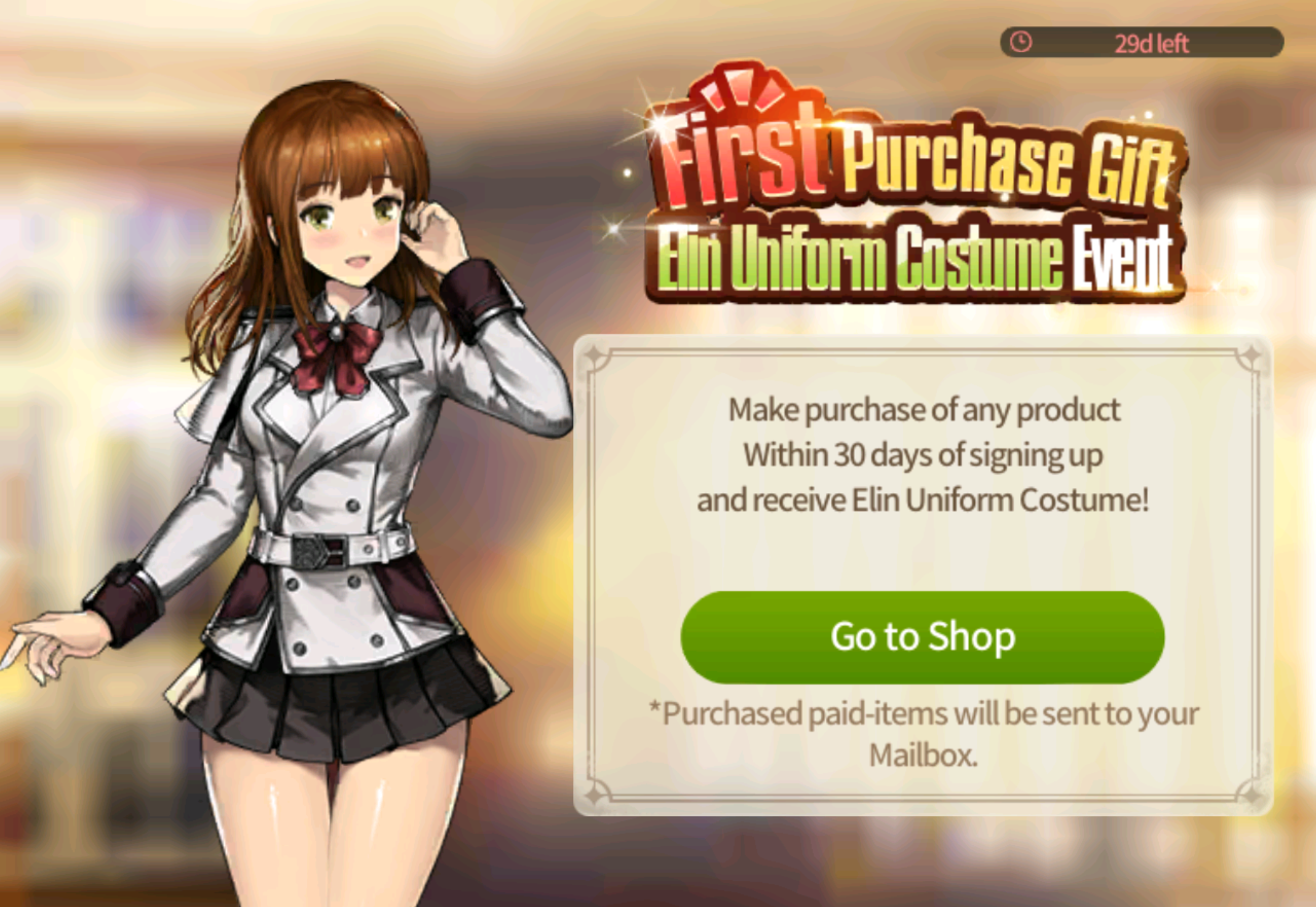 Event 4 – X 2 Diamond Charge Event
For all diamond charging products, get X2 Diamond Bonus for the First Purchase!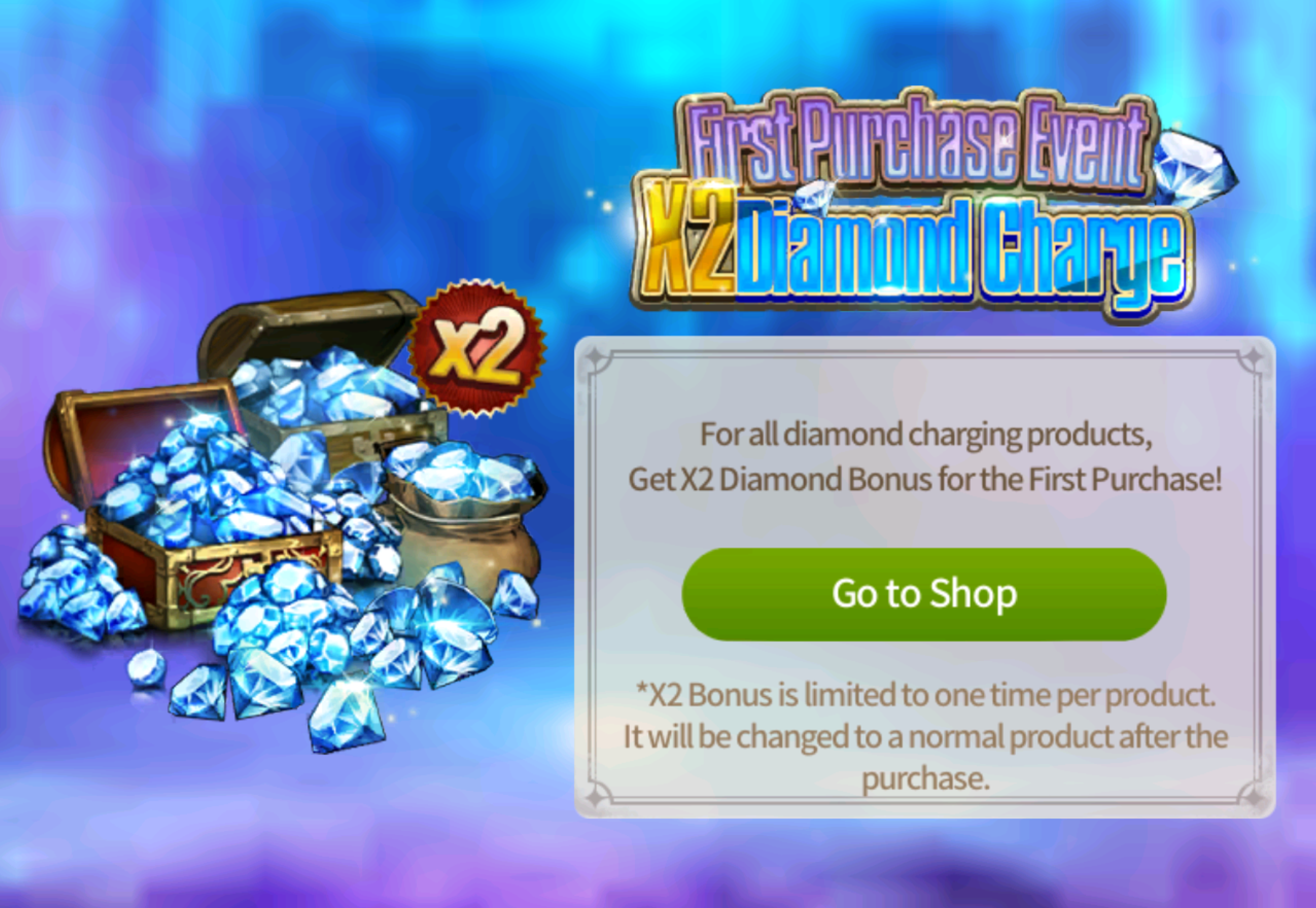 Package
Package 1 – Story Pass
Clear stories in the Adventure Book to receive gifts.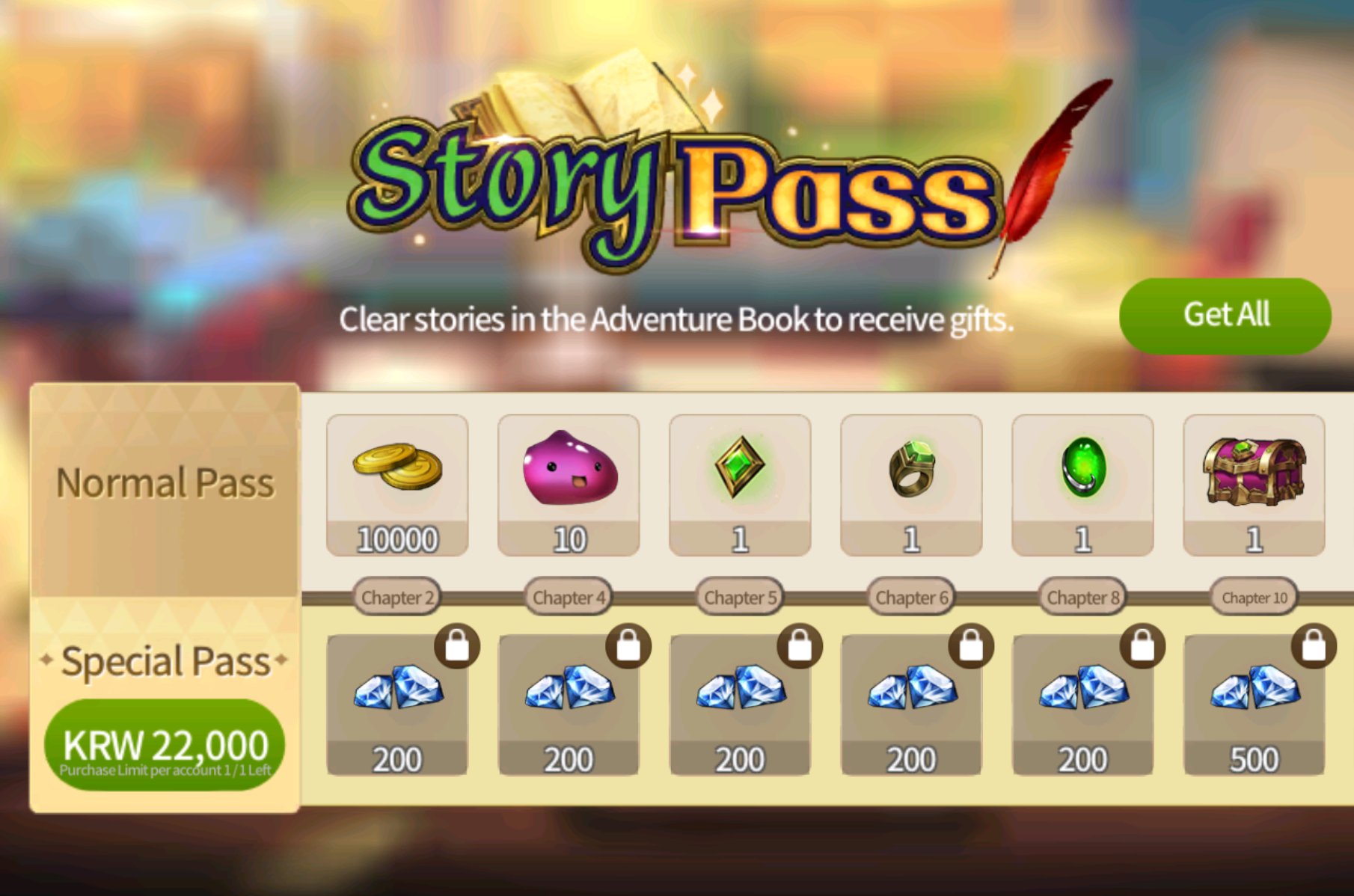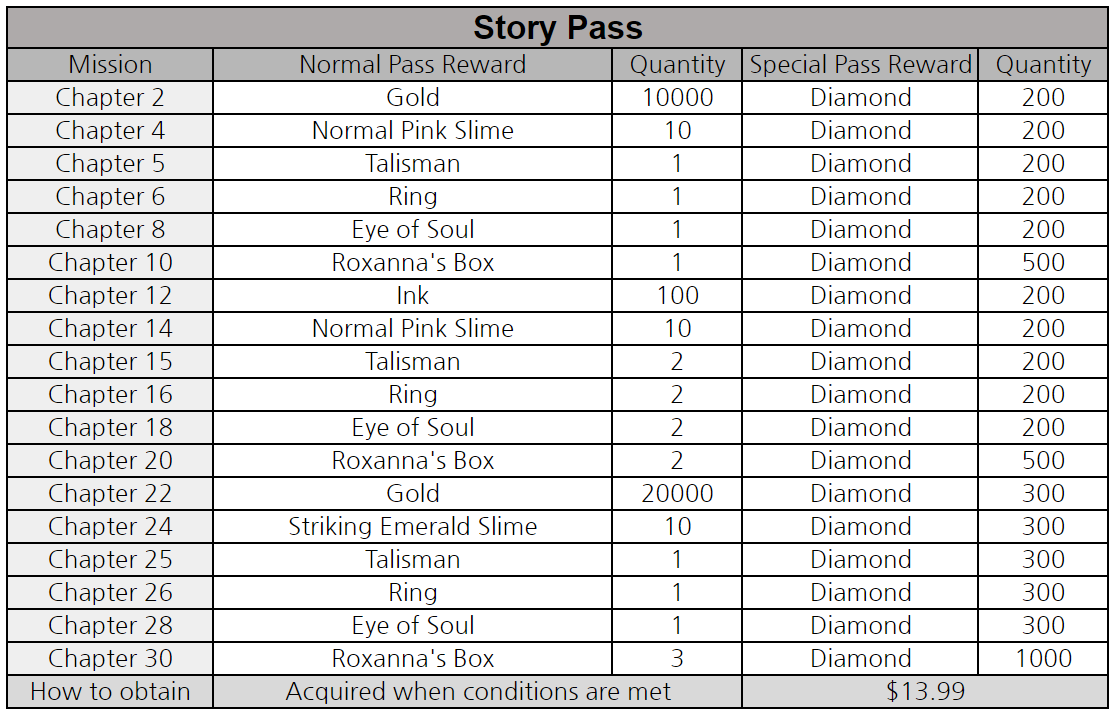 Package 2 – Level-Up Pass 1
Level up your army to receive gifts.
- Army's level can be checked from the upper left corner in the lobby.

- Buy Special Pass to receive more rewards.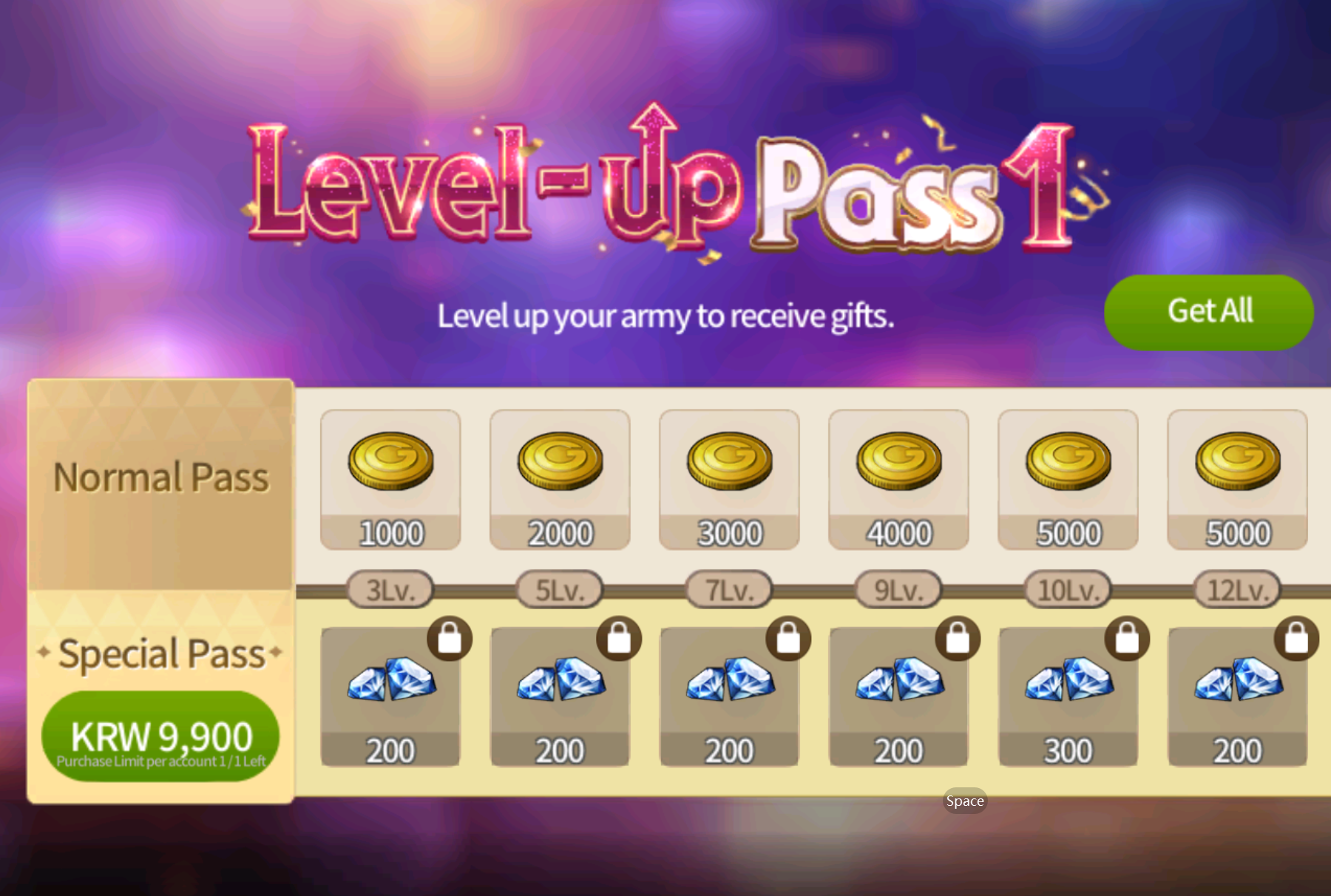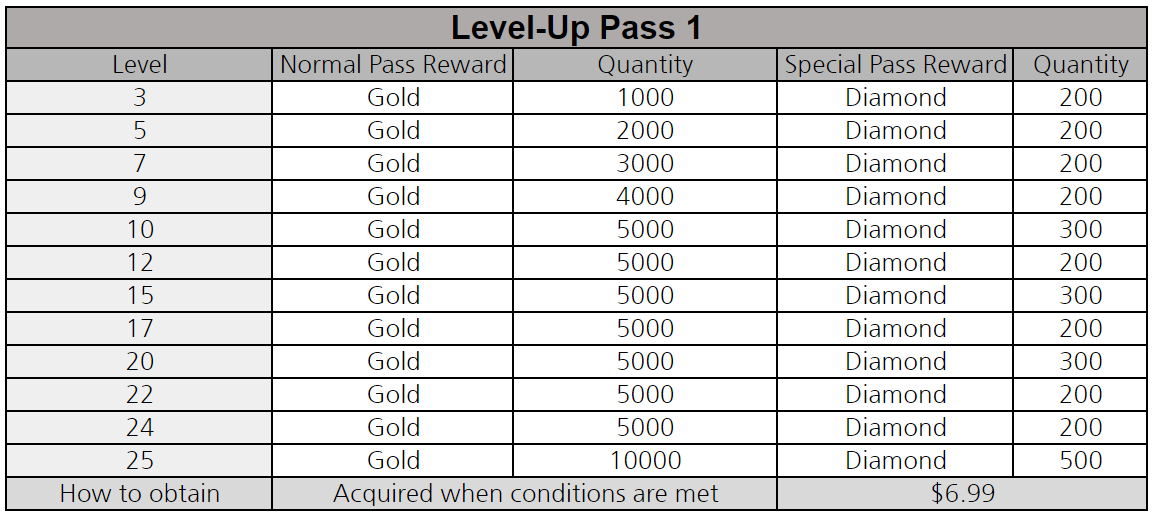 Package 3 – 7Day Pass
Receive gifts immediately upon purchase and acquire items daily for 7 days.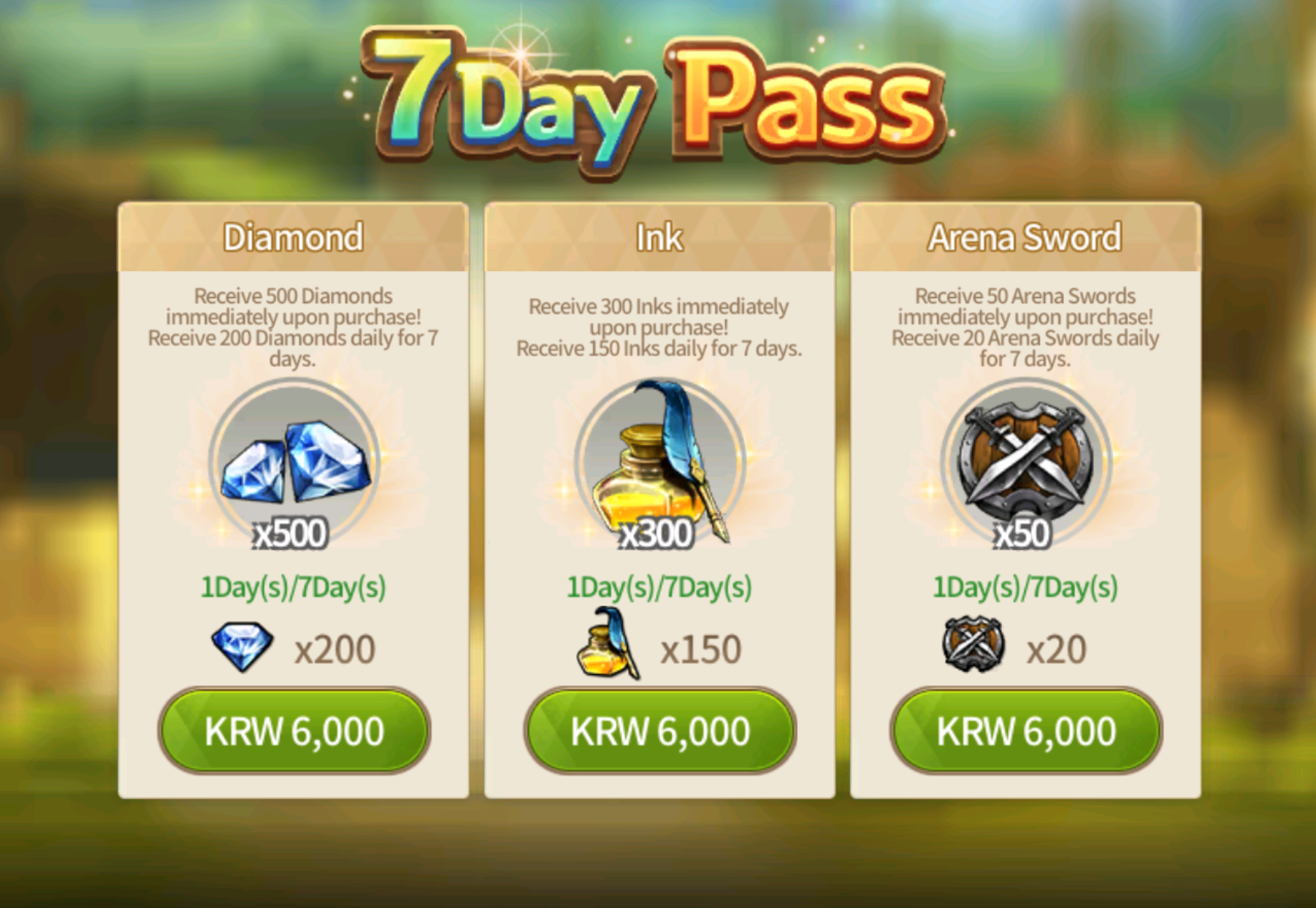 Package 4 – Newbie Care Package
Here is a package for newly registered captains!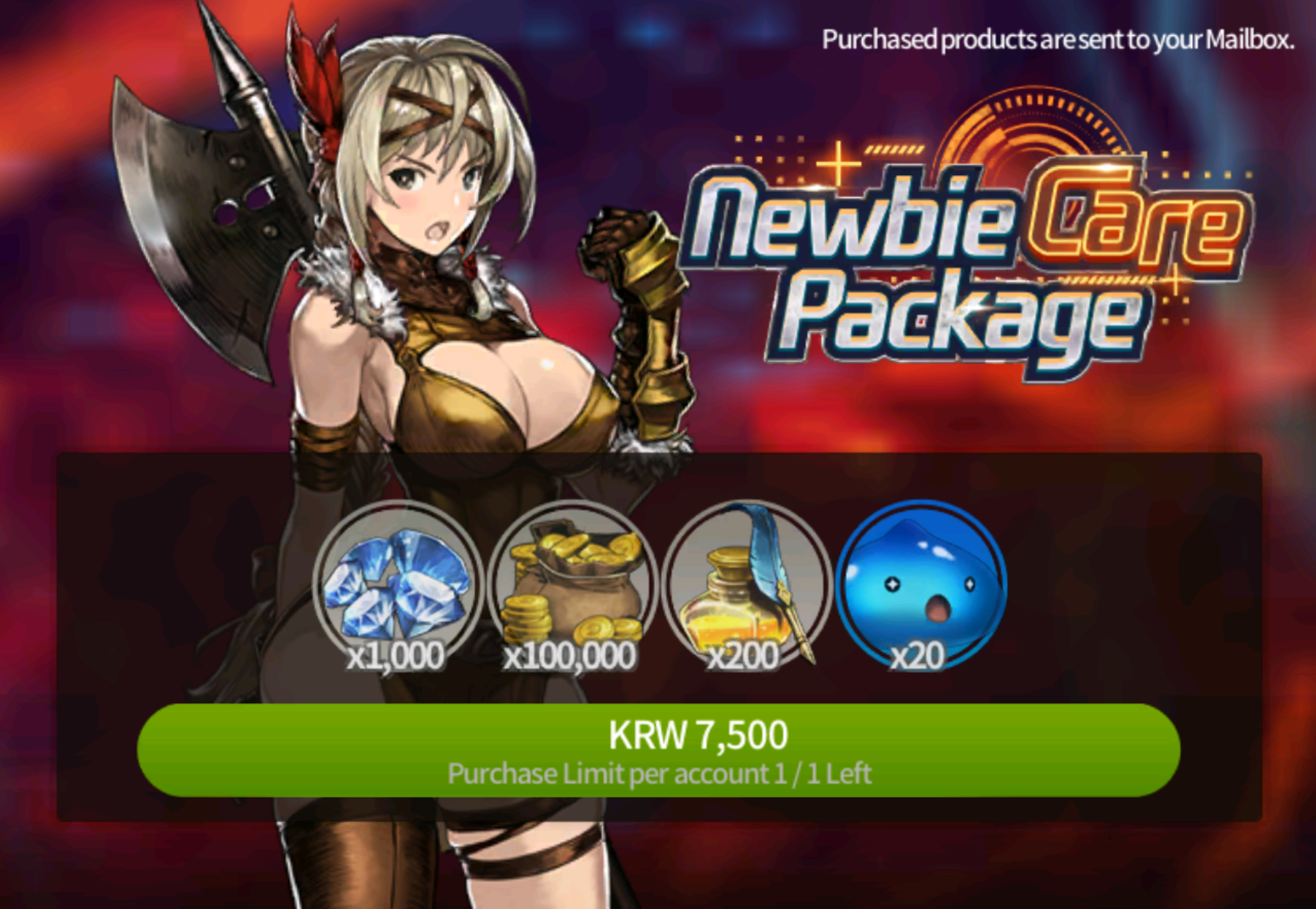 1 Purchase Limit per account

Thank you.