Launch Celebration Gift Event Notice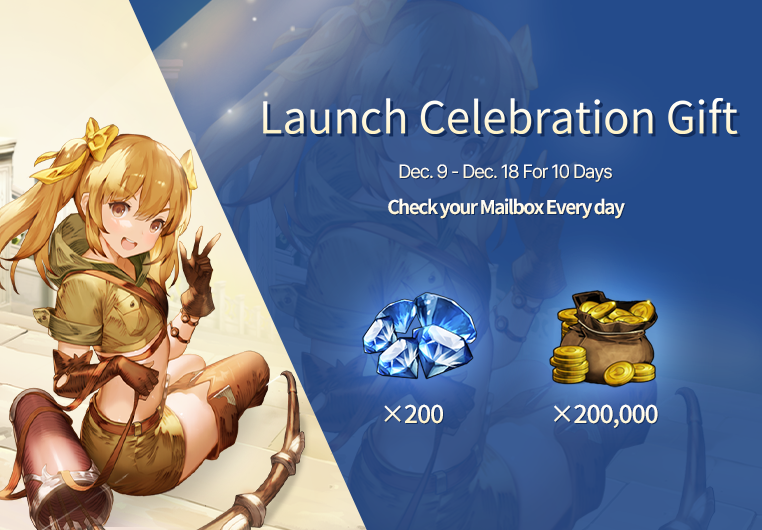 Hello. This is BraveNine Story GM Lydia.

BraveNine Story Launch Celebration Gift Event will start today.
You can receive plenty of gold and diamonds by logging in every day.

Please refer to the information below for details.

[Launch Celebration Gift]
■ Period: December 9th 2:00 p.m - December 18th (10 days) (KST)
■ Details: Claim Launch Celebration Gifts every day from your Mailbox!
■ Gift details:

- 200 Diamonds
- 200,000 Gold

* Notice:
- Login rewards will be sent to your mailbox at 12:01 am every day.
- You can receive it within 7 days from the mailbox after logging in.
- Details such as the event period, standards, and rewards are subject to change.

Thank you.