Captain Support Gifts Event Notice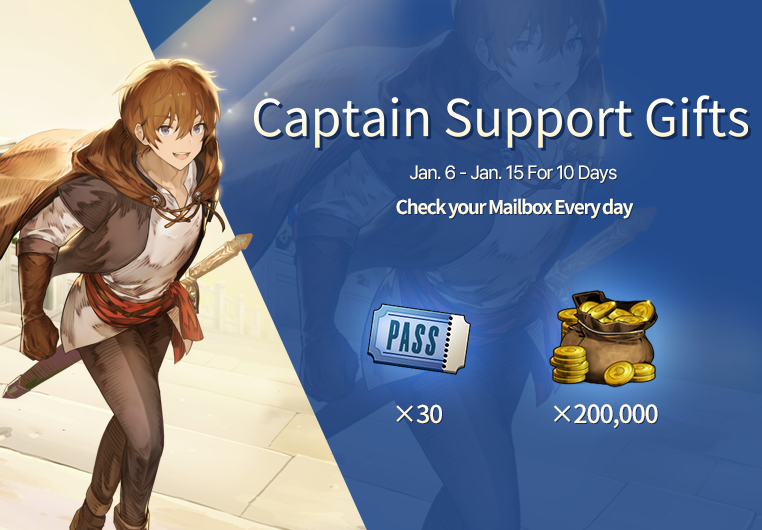 Hello. This is BraveNine Story team.

BraveNine Story Captain Support Gifts Event will start on January 6th.
Please refer to the information below for details.

[Captain Support Gifts]

■ Period: January 6th - January 15th (10 days) (KST)

■ How to receive: Log in > Check Mailbox (Once a day)

■ Gift details:

- 30 Sweep Tickets
- 200,000 Gold

* Notice:
- Login rewards will be sent to your mailbox at 12:01 am every day.
- You can receive it within 7 days from the mailbox after logging in.
- Details such as the event period, standards, and rewards are subject to change.

Thank you.