Aug 11 Temporary Maintenance Notice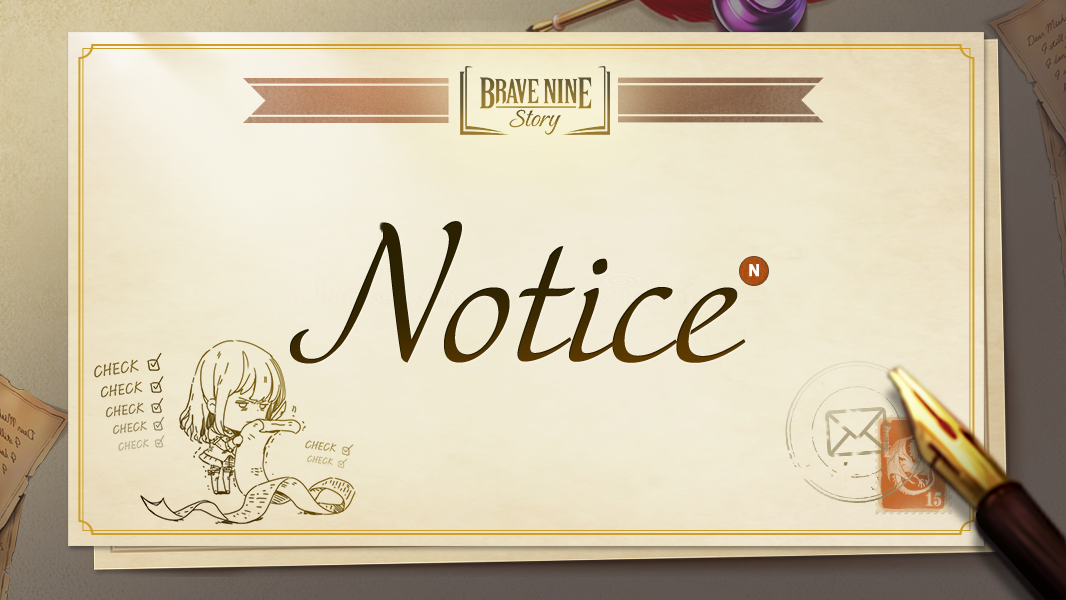 [Aug 11 Temporary Maintenance Notice]
Hello. This is BraveNine Story GM Elin.
There will be a temporary maintenance in order to fix some known issues.
Please refer to the information below.
■ Maintenance Period: 16:00 ~ 16:10 Aug 11, 2022 (GMT+9) – 10 mins.
■ The game will not be available during this period.
■ Details
- Lowering the difficulty level of the story mode up to BOOK 2.
- Fixation of the Crash issue when the Guide question mark in the upper right is tapped.
- Adjustment on Arena seasonal rewards
- An issue in which diamonds acquired through Check-in event were not immediately reflected will be fixed.
We are sorry for the inconvenience this may have caused.
We will do our best to provide a better game play environment.
Thank you.