Nov. 29th Known Issues and Bugs Notice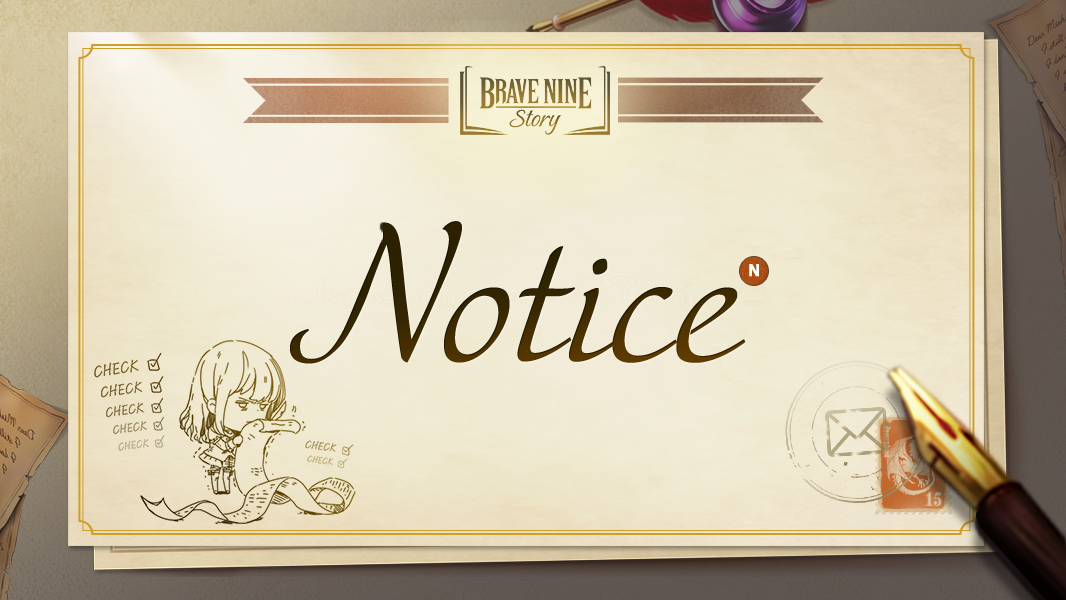 Hello. This is BraveNine Story Service team.

Here are the issues found on Nov. 29 (Tue) (KST)
Please refer to the information below for details.

[Known Issues]
1. Only 5 [Wiggle] Soul Stones are rewarded after clearing Adventure Book 4-3 instead of 10 [Wiggle] Soul Stones.
- We'll be providing 5 Wiggle Soul Stones as a check-in reward until the problem is fixed.
- Period: From Nov. 29, 2022 15:30 (KST) – TBD

2. Sound and BGM are not normally produced from some devices.
- We are checking on related device information to solve this issue.

3. The app crash issue that happens when the player tries to buy products or close the purchase window through this process: Event > First Purchase Event > Go to Shop


We will do our best to provide you a better gaming environment.

Thank you.