Feb. 14th Temporary Maintenance Notice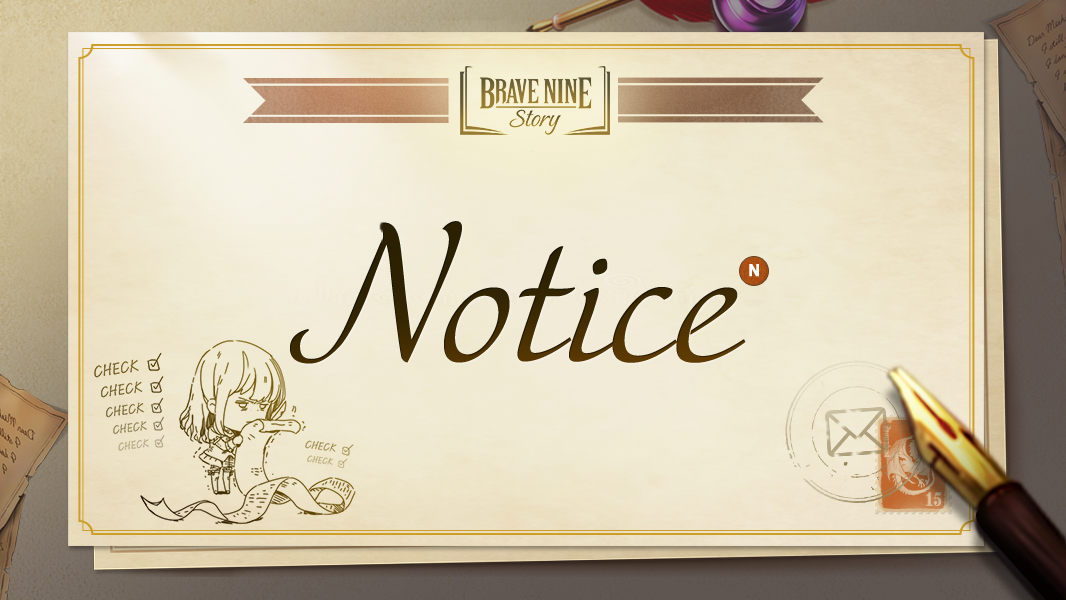 Hello. This is BraveNine Story team.

There will be a temporary maintenance to fix some known issues on Feb. 14th, 2023.
Please refer to the information below.

[Maintenance Period]
Feb. 14, 2023 7:00 a.m. - 7:30 a.m. (30 mins) (UTC)

[Details]

1. Fixation of the error that occurred when retrying a story battle that has already been cleared having less than 16 Ink.
2. Fixation of the issue in which the error message pops up and the game reconnects when you receive the Arena Daily Reward after completing the Arena Silver 2 Achievement.

We will do our best to provide a stable gaming service.

Thank you.