Mar. 22nd Known Issues Notice (Added)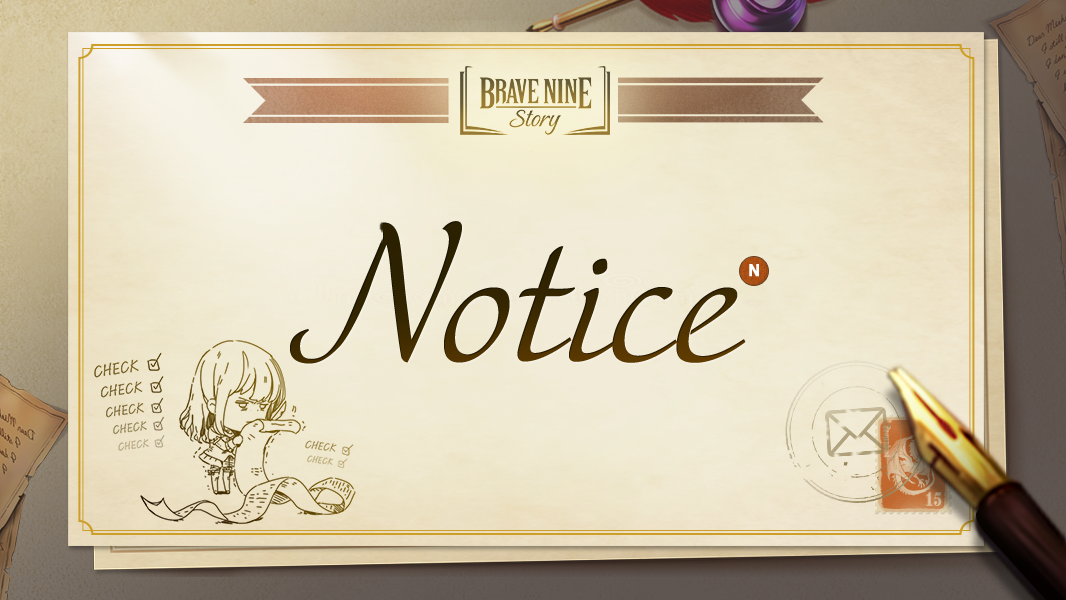 Hello. This is BraveNine Story team.

Please refer to the information below for the Mar. 22nd known issues.

[Known Issues]

1. An issue in which when extending the Arines Book Club (30 days), only 1000 diamonds are receivable, and multiple payments being possible if the game is not reconnected. (Android / iOS) (Fixed/Compensation Complete)
2. An issue in which Lydia can wear an undisclosed mercenary costume (Android / iOS)
3. An issue in which the acceptable guild member is listed as 30 but only 24 people are acceptable. (Android / iOS)
4. An issue in which the numerical value of the debuff applied in the guild adventure is applied in reverse.
(Ex. -50% debuff -> 50% stat increase)
* We will give rewards for clearing all guild adventures to the leaders who have progress records on Mar. 22 and Mar. 23 guild adventures.
ex) Clear Mysterious Enemy 3 -> Compensation for the remaining 7 stages will be given.
- Rewards will be given after the next maintenance.

- There will be a temporary maintenance on Mar. 23 to fix the issue, so we ask you to play the guild adventure after the maintenance.

We will do our best to fix the issues as soon as possible.
We apologize for the inconvenience.