Mar. 23rd Temporary Maintenance Notice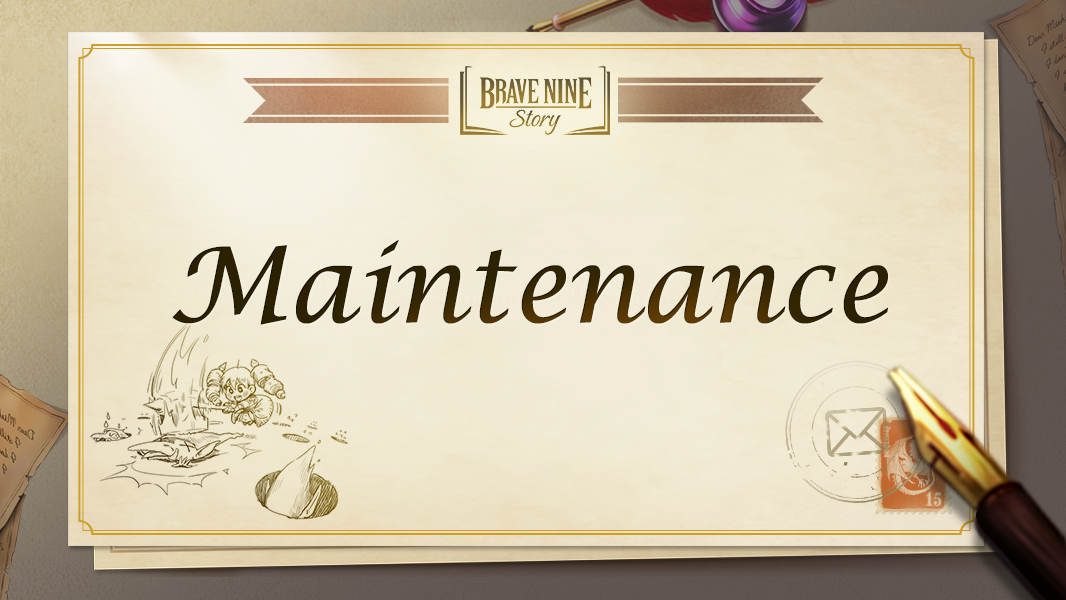 Hello. This is BraveNine Story team.

There will be a temporary maintenance to fix some known issues on Mar. 23rd, 2023.
Please refer to the information below.

[Maintenance Period]
Mar. 23rd, 2023 4:00 a.m. - 6:00 a.m. (120 mins) (UTC)

[Update Details]
1. An issue in which the numerical value of the debuff applied in the guild adventure is applied in reverse.
(Ex. -50% debuff -> 50% stat increase)

* We will give rewards for clearing all guild adventures to the leaders who have progress records on Mar. 22 and Mar. 23 guild adventures.
ex) Clear Mysterious Enemy 3 -> Compensation for the remaining 7 stages will be given.

- Rewards will be given after the next maintenance.

There will be a temporary maintenance on Mar. 23 to fix the issue, so we ask you to play the guild adventure after the maintenance.

Thank you.