Mar. 31st Known Issues Notice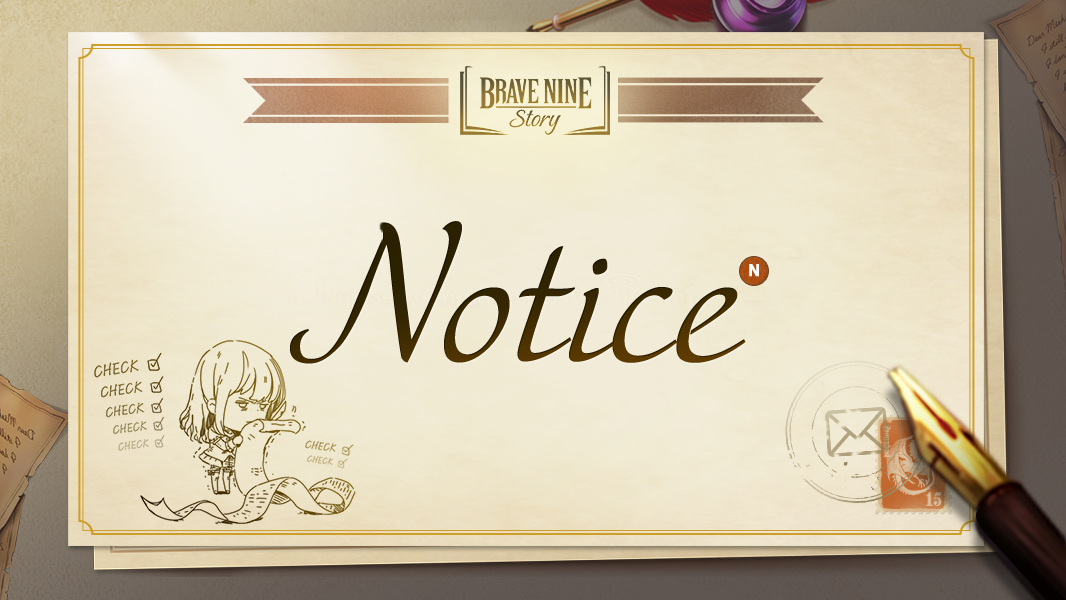 Hello. This is BraveNine Story team.

Please refer to the information below for the Mar. 31st known issues.

[Known Issues]

1. An issue in which Arena remaining time is displayed as 30 days
- It's only an issue with the display, so the settlement and distribution of the Arena rewards on April 1st will be proceeded properly.

We will do our best to fix the issues as soon as possible.
We apologize for the inconvenience.