Apr 11st, 2023 Maintenance Notice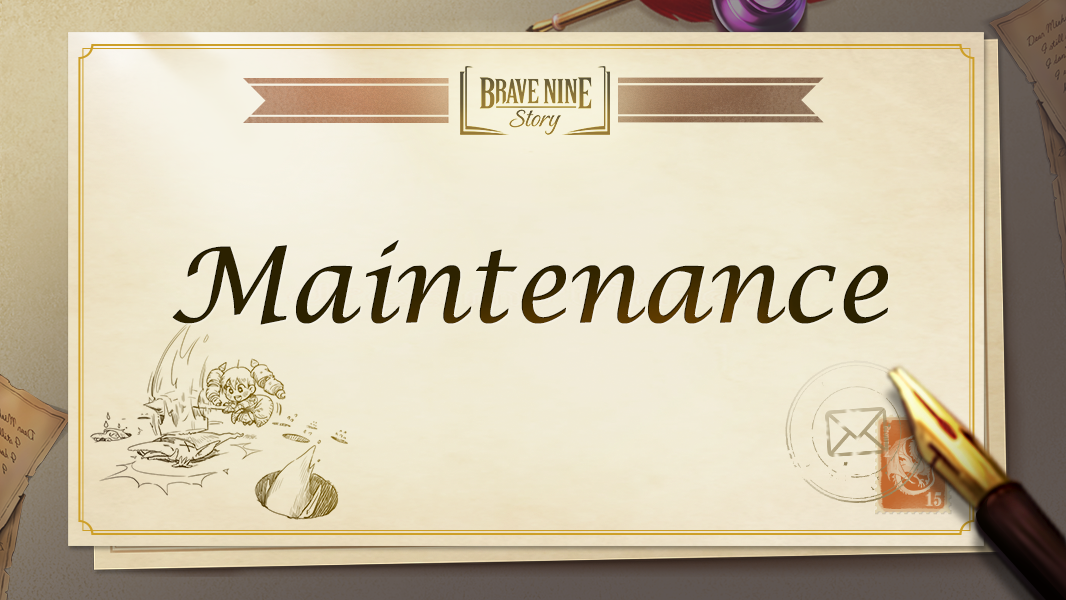 Hello. This is BraveNine Story team.

Maintenance is scheduled on Apr 11st, 2023 (UTC). Please refer to the information below.

[Maintenance and Update]
■ Maintenance Time: Apr 11st, 2023 05:00 AM ~ 07:30 AM (Total 2 hrs 30 mins) (UTC)
■ Effect: The game is unavailable during the maintenance.
■ Details:
1. Adventure Book 7
2. New Item/Rank
3. Switching to Story Mode
4. Substory Changes
5. 'Receive All' feature of Adventure log/Achievement/Collection
6. Battle UI Changes
7. New Daily Mission and Adjustment
8. Free Ink in Shop
9. Adventure Book Balance Adjustment
10. Q&A Improvements
11. New Costume
12. Fixation of Bugs and Improvements

You can check detailed update information from the <April, 2023 Update Notes> on our official website.

* After the maintenance, there will be a new version update.
* Please use Wifi to download the resource file after the update since its size is large.

We apologize for any inconvenience this may cause.
We will try our best to get the update done quickly.

Thank you.