Apr. 11th Known Issues Notice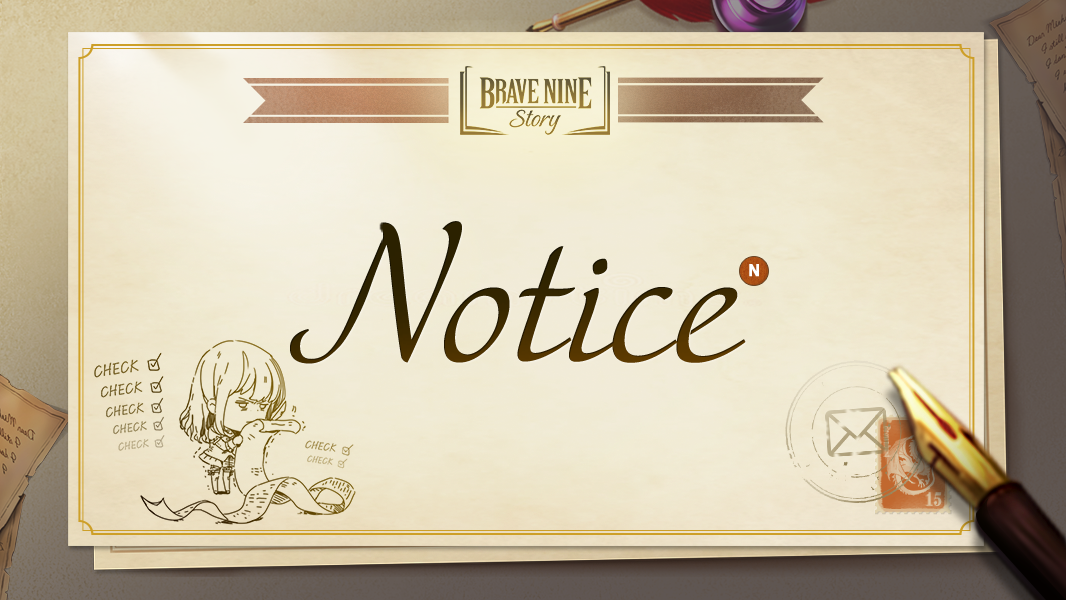 Hello. This is BraveNine Story team.

Please refer to the information below for the Apr. 11th known issues.

[Known Issues]

1. An issue in which the list of Substory is not displayed properly when you enter the Substory after the patch with an account that played the Hard/Very Hard modes of the Substory as the last mode.
- If you press the [Story] button on the top right, the list will be displayed properly.
- After playing one of the Story/Adventure modes, the Substory list is displayed properly.

2. An issue in which the stage to be cleared next is displayed as locked after proceeding with the Substory.
- If there are no remaining clear counts, the stage to be cleared next will be locked. It becomes available when the clear count is renewed.

We will do our best to fix the issues as soon as possible.
We apologize for the inconvenience.