May 31st, 2023 Maintenance Notice (Edited)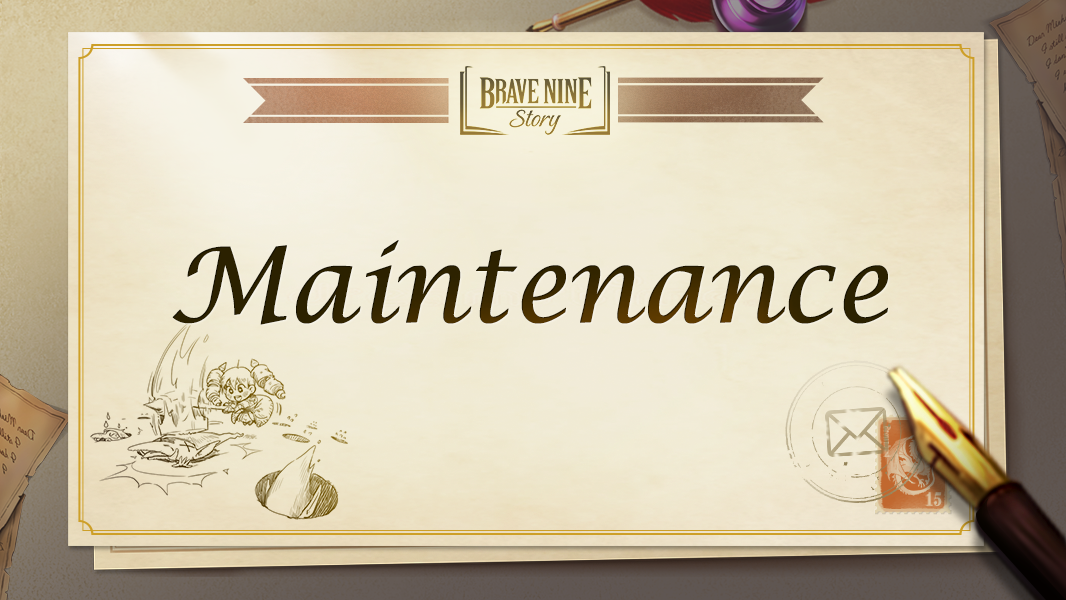 Hello. This is BraveNine Story team.
Maintenance is scheduled on May 31st, 2023 (UTC). Please refer to the information below.
[Maintenance and Update]
■ Maintenance Time: May 31st, 2023 05:00 AM ~ 06:30 AM (Total 1 hr 30 mins) (UTC)
■ Effect: The game is unavailable during the maintenance.
■ Details:
1. New Check-in Events
2. New Packages
3. Dwen Valentine's Costume Package error fixation
4. Captain's Notebook Arena details error fixation
* After the maintenance, there will be a new version update.
* Please use Wifi to download the resource file after the update since its size is large.
*The Maintenance Schedule has been changed from May 30th to May 31st.
We apologize for any inconvenience this may cause.
We will try our best to get the update done quickly.
Thank you.