[Notice] Dec. 13th Customer Center Maintenance Notice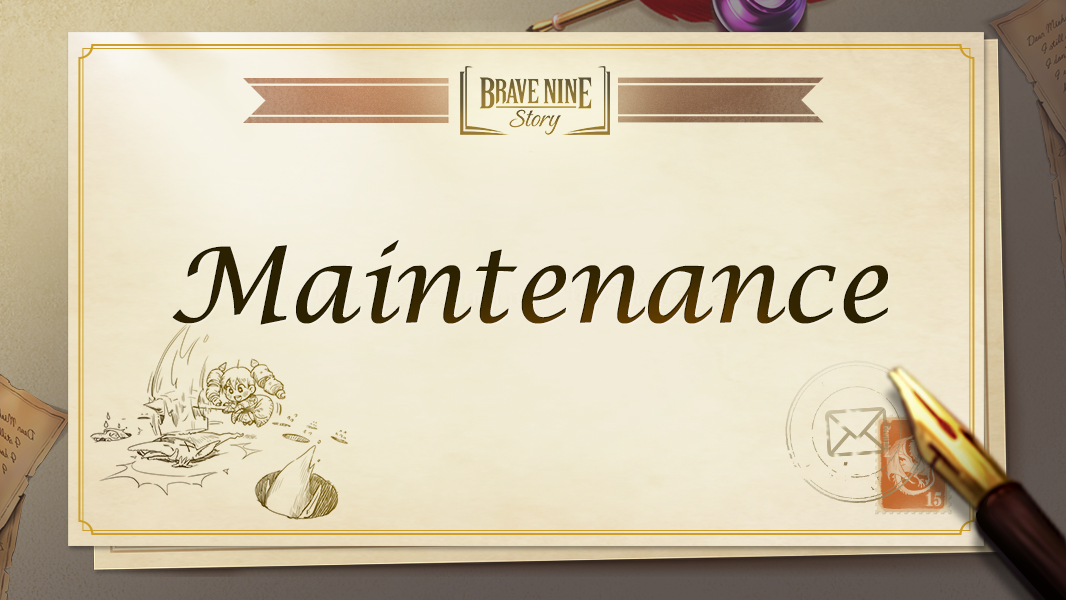 Hello. This is BraveNine Story GM Lydia.

We would like to inform you that the customer center maintenance is scheduled on December 13 (KST).
You will be unavailable to access the customer center during the customer center maintenance.
Please check the maintenance schedule below for your convenience.

[Dec. 13th Customer Center Maintenance Guide]
■ Maintenance Time: Dec 13, 2022 (Tue) 4:00 - 6:00 AM (120 minutes) (KST)
■ Details: Customer Center maintenance
■ Maintenance Impact: Unable to access and send inquiries to BraveNine Story Customer Center.

※ The game is available during the Customer Center Maintenance
※ The maintenance schedule is subject to change, and we will notify you through a separate notice once there is a change in schedule.

We will do our best to provide a stable service environment.

Thank you.