[Notice] Players banned for abusing coupon bugs.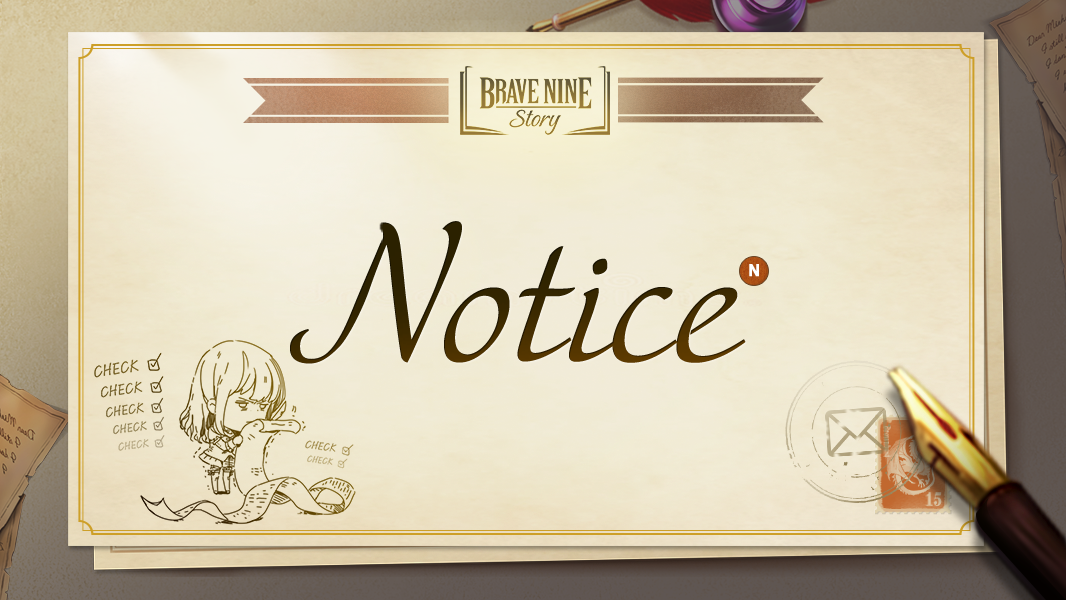 Hello. This is BraveNine Story team.

It was confirmed that there was a bug when entering "Beatricé's Birthday Coupon" code, which was available from November 30 to December 6, 2022.
We have found that some users abused the coupon input bug.

We restricted the users who abused the coupon input bug, and the criteria for restrictions and targets are as follows.

[Permanently banned users] Players who entered and received rewards more than 3 times (17 in total)

IDEATHIIDEAT**
SIJILOROTELU**
AAAABBBBCCCC**
NATAN**
NIERGIGANTEE**
CHANDRI**
DIMENSIO**
SOULEatE**
SUIKODE**
VALERI**
IDEA**
SAINTROYALDO**
ABCDEFGHIJKL**
FUR**
OK**
Ru**
FUUr**

[7-Day banned users] Players who entered and received rewards 2 times and whose rewards cannot be retrieved. (25 in total)

AIKU**
Aisegrei**
Bang**
Bi**
Comedordexer**
ID**
Ken**
Keroc**
Kud**
Lesk**
OOOOOOOOOOOO**
Ozh**
Pand**
Paverschl**
Pigben**
Poco**
Rai**
Ronw**
RS**
SinBla**
Sol**
SPIL**
Yowg**
DAF**
TAM**

- All currencies and items obtained in abnormal way will be retrieved.
- Data of the permanently banned users will be deleted during the next maintenance.

Please take note that if you abuse the bug, you may be restricted or banned from using the service.
We ask for your interest and cooperation in creating a stable gaming environment.

Thank you.