[Six Devils Profile - 3] Celia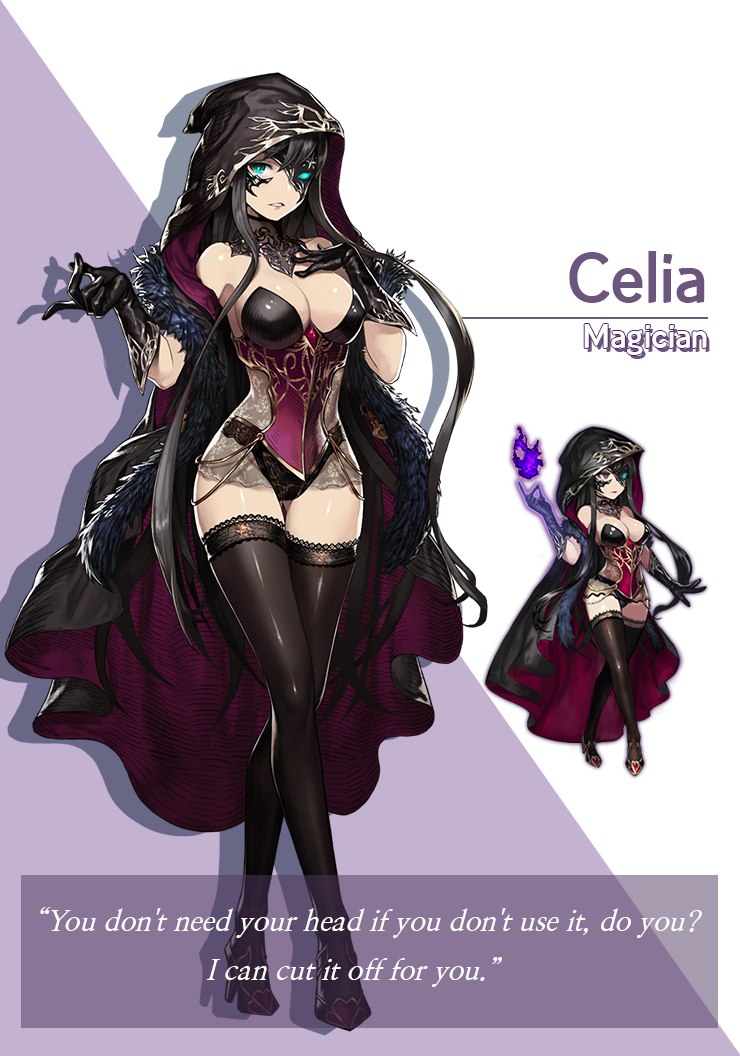 1. Profile
| | |
| --- | --- |
| Name | Celia |
| Age | 28 |
| Height | 5.6 ft |
| Birthday | May 21 |
| Constellation | Gemini |
| Likes | Collecting masks, lucky pendant |
| Note | She's not used to being praised by others. |
2. Story
A mysterious witch called the 'Wicked'. She inherited the blood of a witch family that uses curse magic.
No one has ever tried to get close to her since she was young because of her status as a witch, and rumors that she uses curse magic. She was also sick of cold-eyed look of others so she spent a long time disconnected from the world.
One day, a man came to ask her to lend him her power, and Celia, meeting someone who treated her without prejudice for the first time, decided to participated in the Day of the Eclipse at his request.

Her specialty is curse, but that's just her innate ability. In fact, pouring out venom is not in line with her personality. Moreover, she believes in the superstition that cursing others will make her unhappy in the same way, so she secretly does good deeds today to gain good luck as much as she cursed.


3. Stats (Standard: VIOLET Rank Level 20)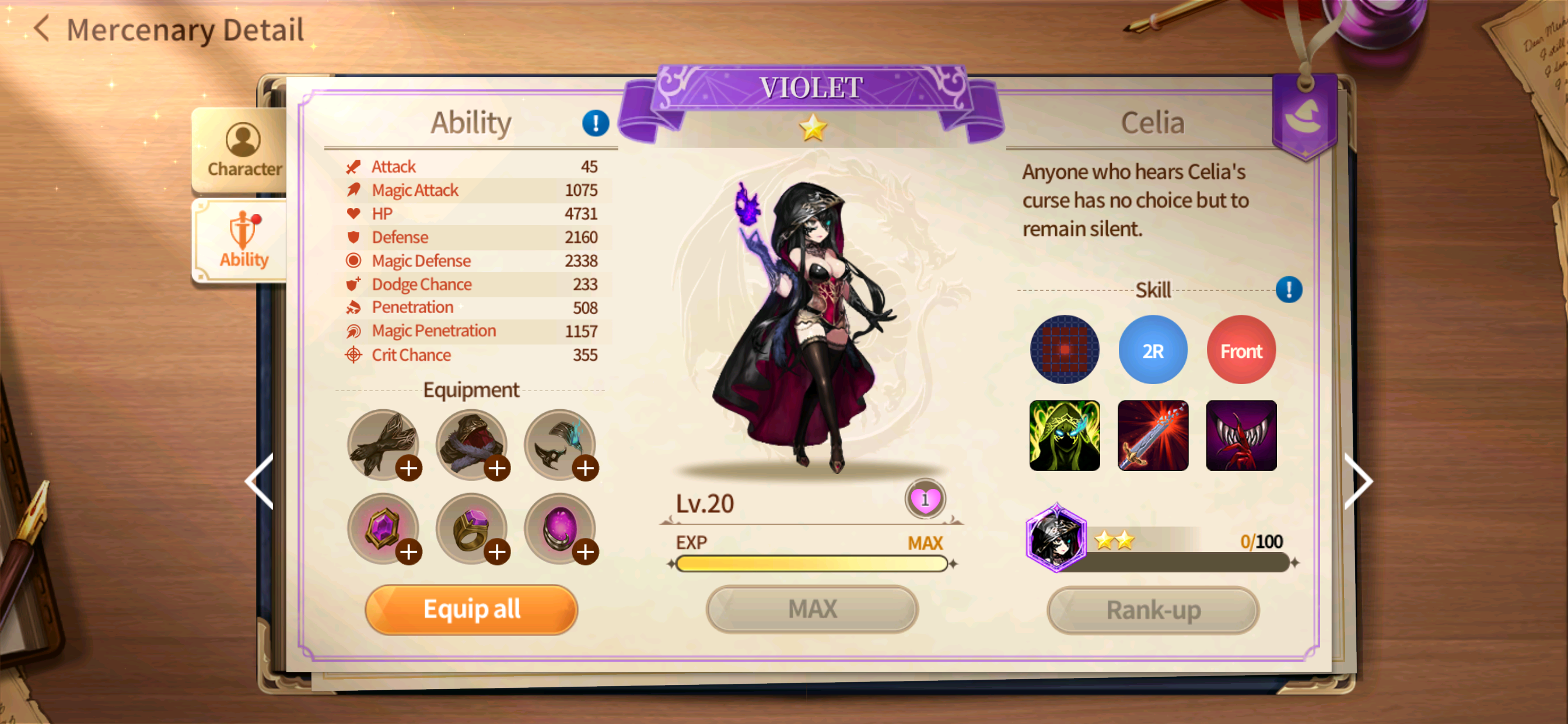 4. Skills(Standard: 1★)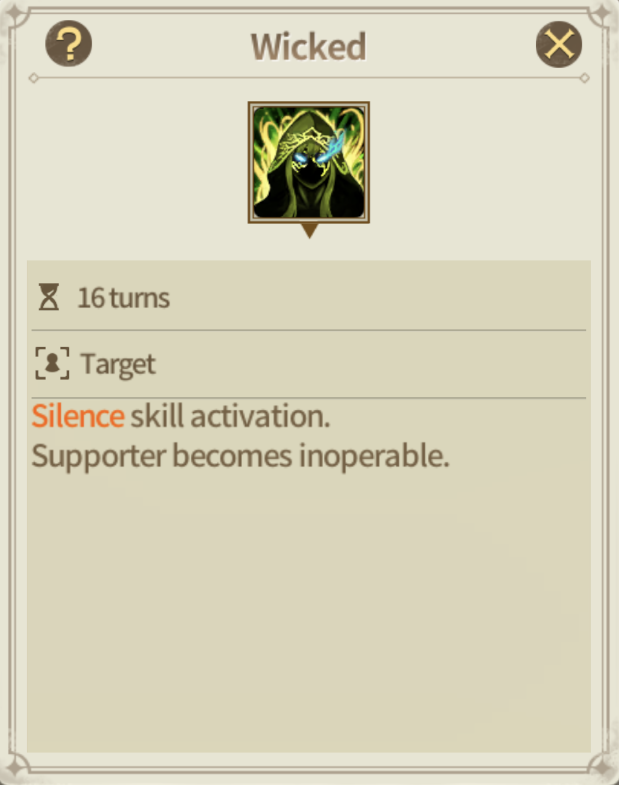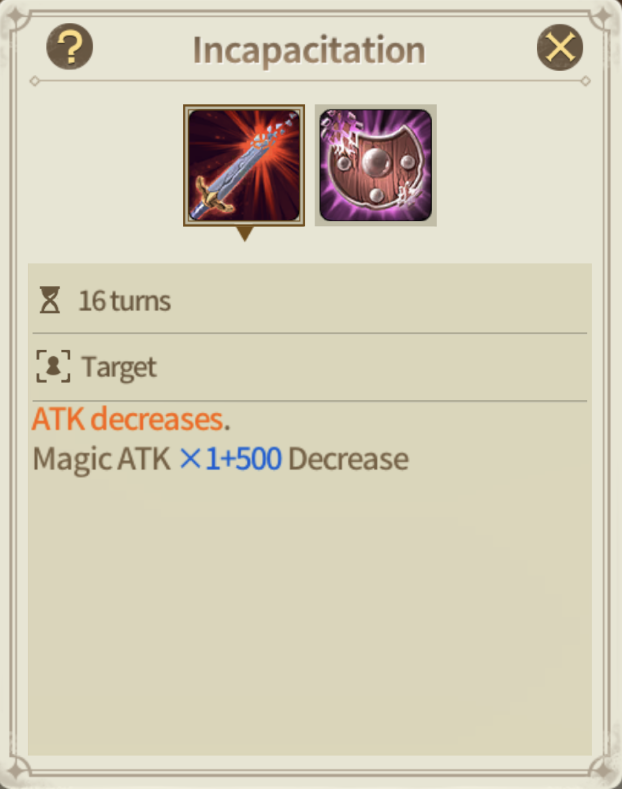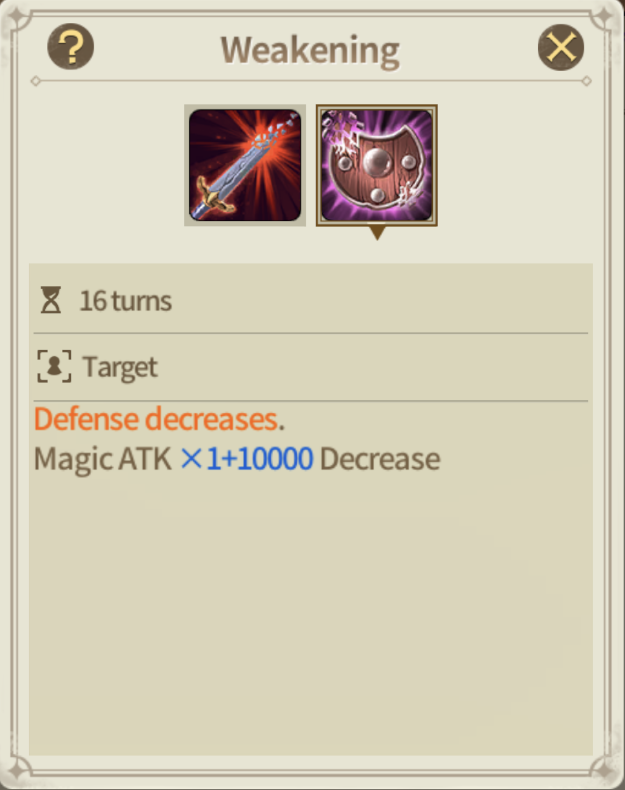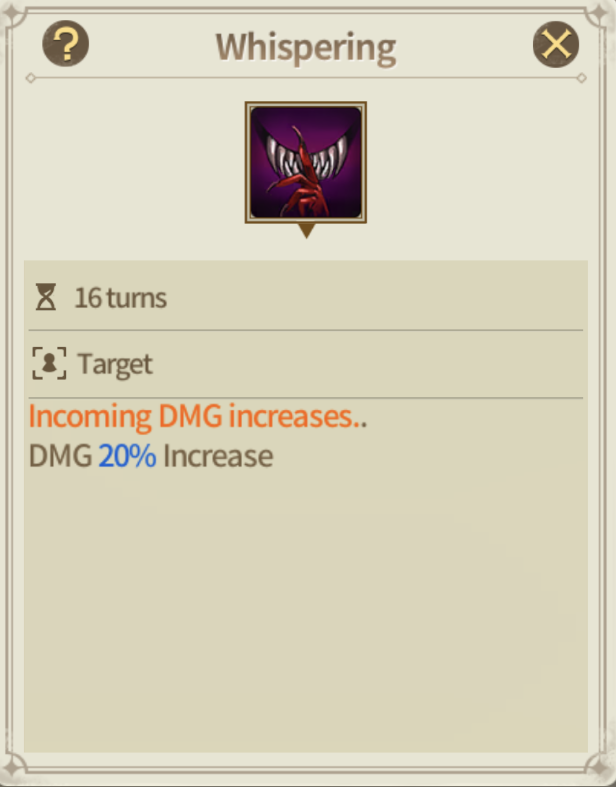 * You can buy Six Devils' Soul Stones from the Ancient Coin Shop.
* You need 100 Soul Stones to recruit Six Devils.