[Six Devils Profile - 4] Alec (2023.01.17 Updated)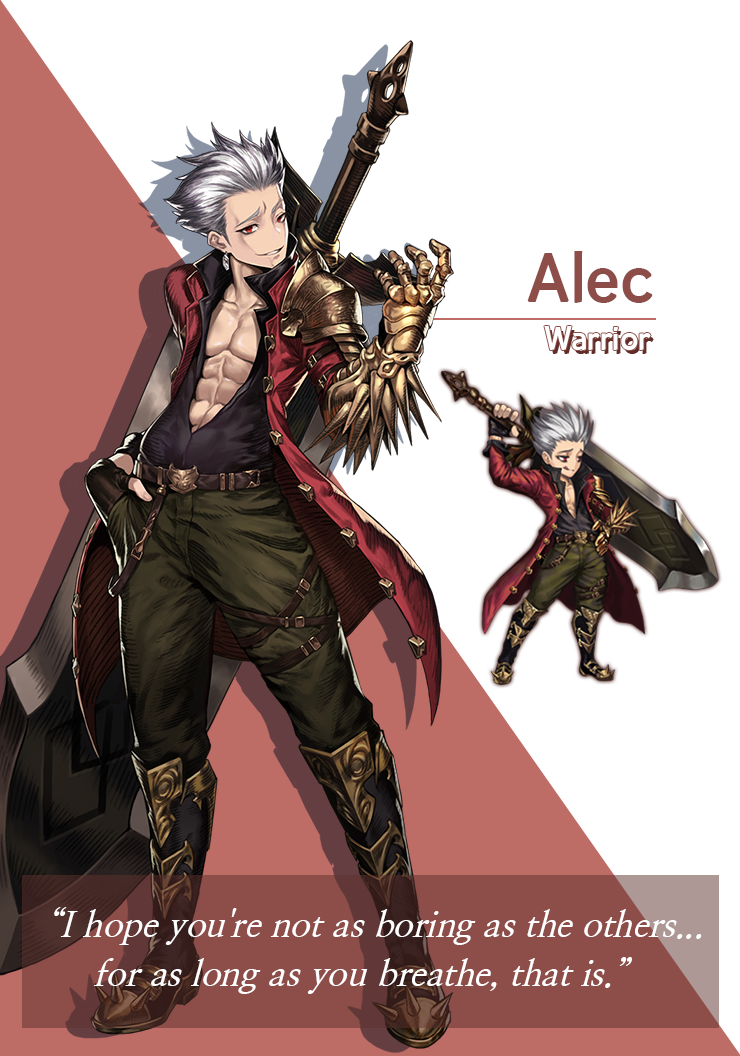 1. Profile
| | |
| --- | --- |
| Name | Alec |
| Age | 35 |
| Height | 6.1 ft |
| Birthday | August 8 |
| Constellation | Leo |
| Likes | Aira, household chores |
| Note | He's very sensitive to food price fluctuations. |
2. Story
A warrior who is called the 'Destruction' and a former pirate who once gained notoriety across the continent.
He is a great fighter and is known to have no rival when it comes to strength. However, the reason why he became a great fighter is because there were numerous people who challenged him just because he was strong. The more he won the battle, the more notorious he became. Against his will, he became a villain. Alec determined to become a real villain since everyone treats him like one. Alec entered the path of pirates and reigned as the Pirate King Alec.
Then, he quit being a pirate because of 'Aira', a woman he loved. After meeting Aira, he decided to be a righteous person so that he won't disappoint her, and the reason why he participated in the battle of the Day of the Eclipse was to protect the world in which Aira would live.
Contrary to his rough and sharp image, there are rumors that he has a great talent for household chores such as cooking, cleaning and sewing.
3. Stats (Standard: VIOLET Rank Level 20)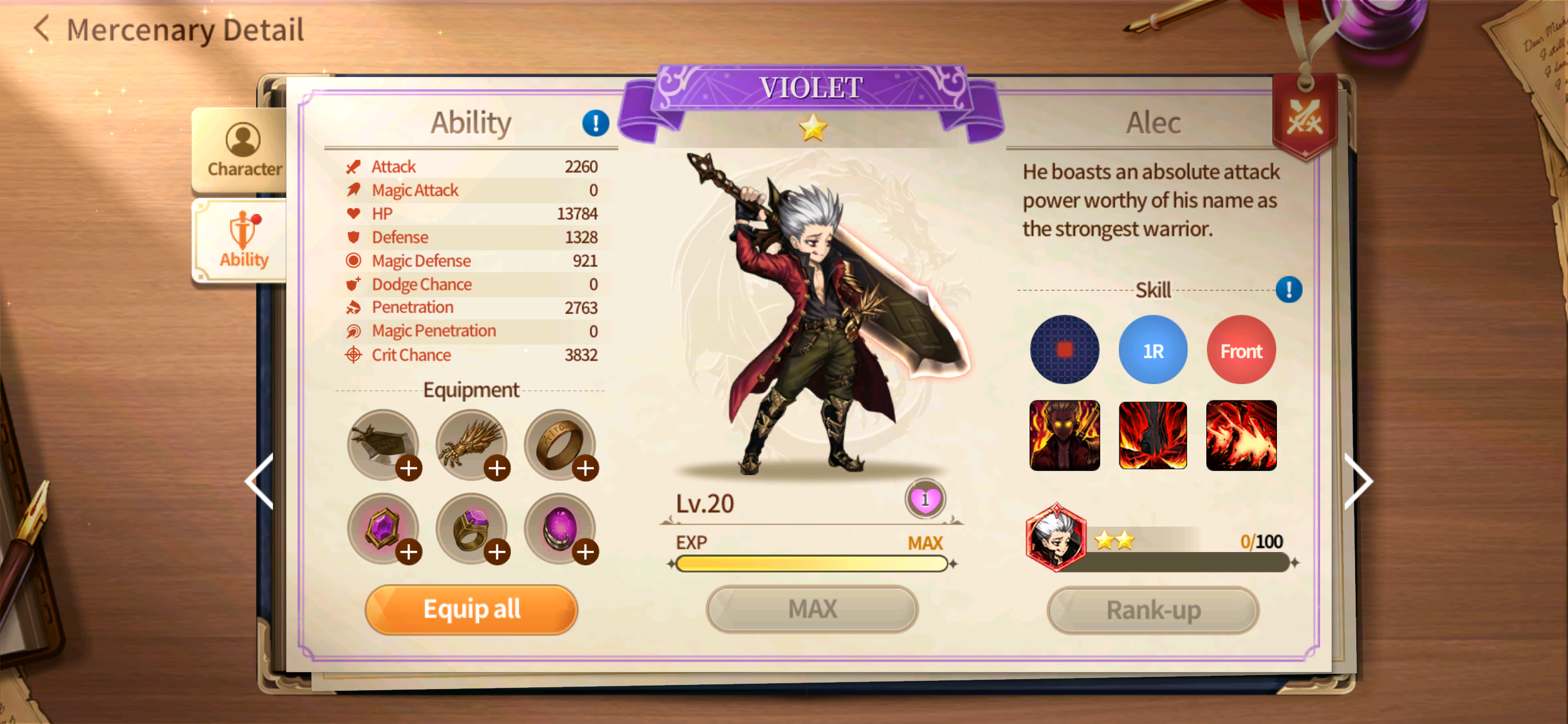 4. Skills(Standard: 1★)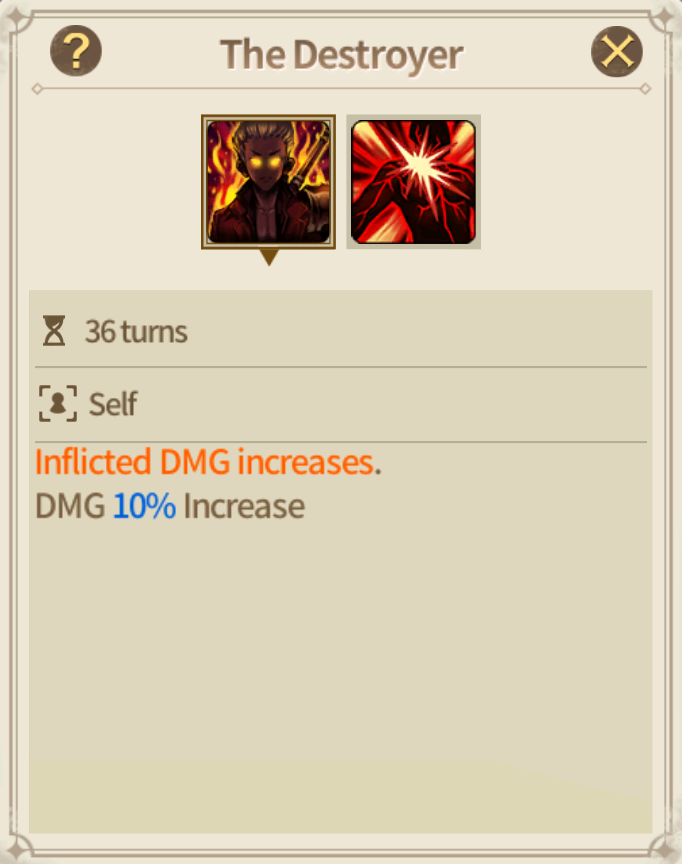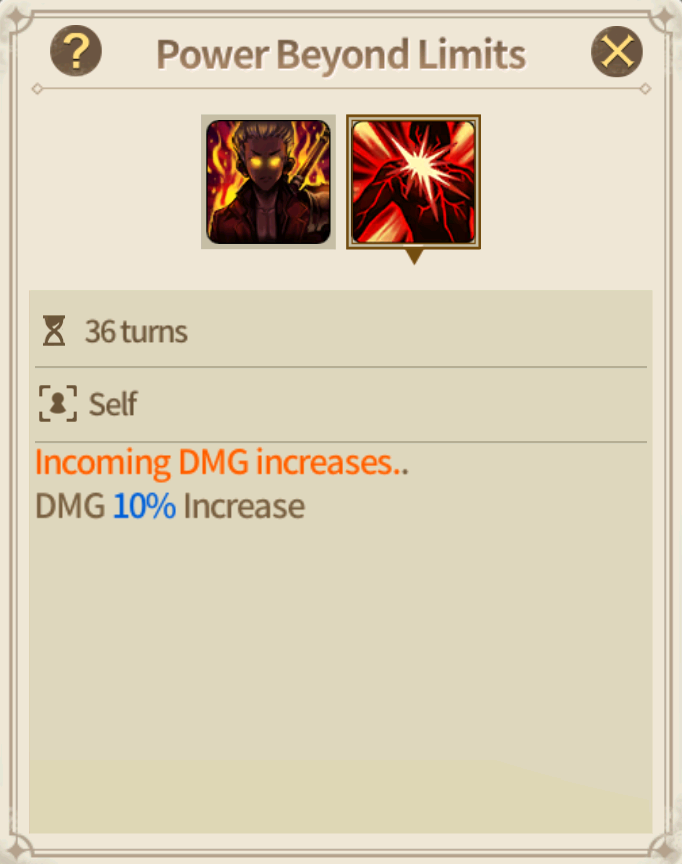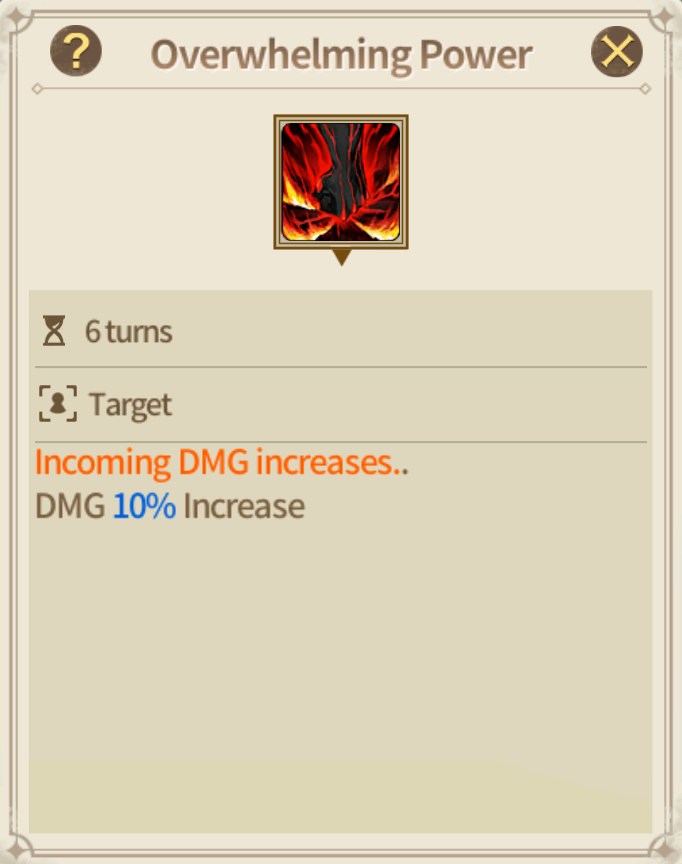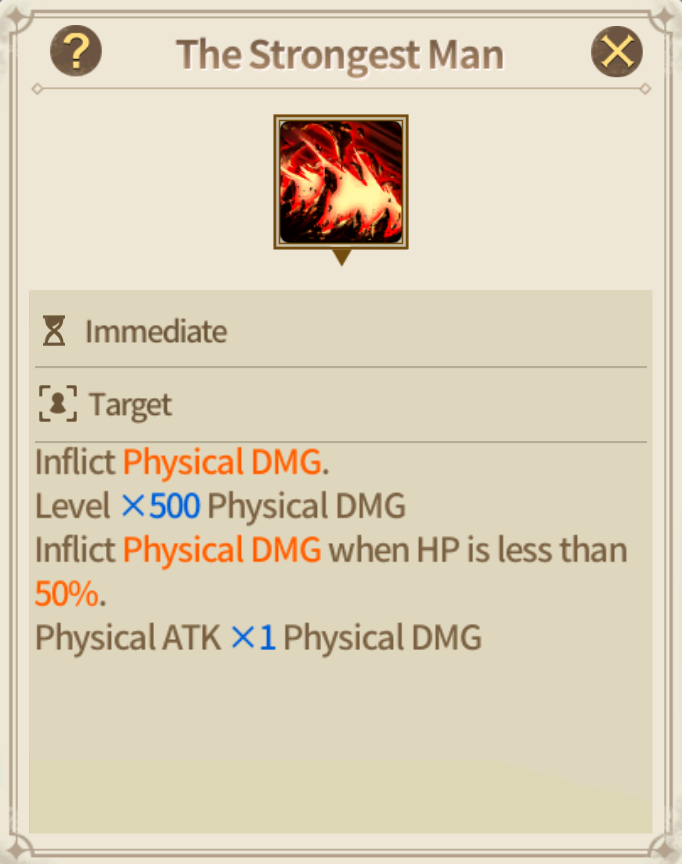 * You can buy Six Devils' Soul Stones from the Ancient Coin Shop.
* You need 100 Soul Stones to recruit Six Devils.