Updates and news 100th Day Anniversary Q&A Event Notice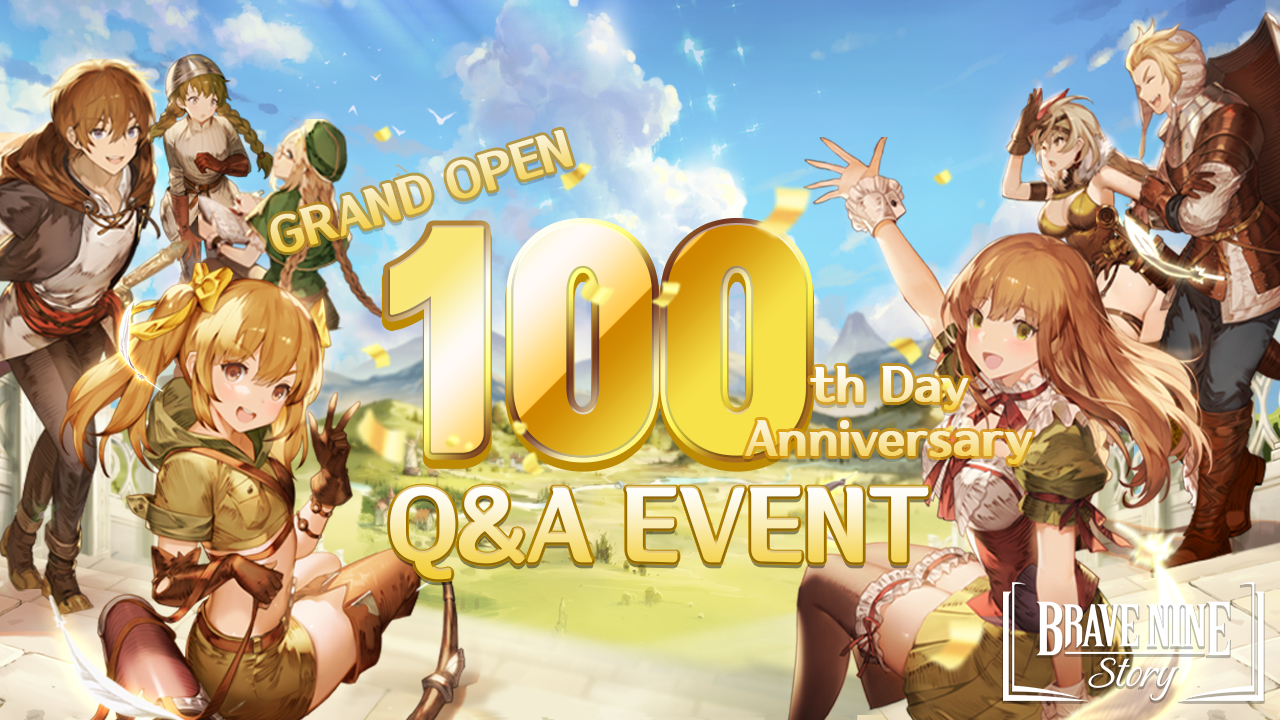 Hello. This is BraveNine Story.

We are holding a Q&A Event on our official website to celebrate the 100th Day Anniversary.

Please leave any opinions or questions that you wanted to share and ask while playing BraveNine Story on the [Q&A board] of our official website.
Then, we will answer to your questions and opinions.

[How to participate]
- Please leave your opinions or questions on the newly created [Q&A board] on the BraveNine Story official website.
- Be sure to include your [Army's Name] in the main text!
- Please use English for better communocation.
- From those who participated in the event, we will be giving 2,000 diamonds to 10 lucky people.

■ Event Period: February 27 - March 5 14:59 (UTC)
■ Answer Released: March 8
■ Winner Announcement: March 8 5:00 AM (UTC)
■ Event Reward: 2,000 Diamonds (10 people)

* [Q&A board] will be maintained after the event.
* If you have any inquiries including your personal information, please contact us through the Customer Center (in-game Settings > Customer Center)

Thank you so much for loving BraveNine Story for 100 days, and we look forward to your continuous support!

Thank you.